Artown Reaches Racial, Equity, Diversity and Inclusion Benchmarks in 2021 Fulfilling the Association of Performing Arts Professionals' '10/20/30 Pledge'
Press Release
•
Dec 30, 2021
Artown pledge fulfillment highlighted by diverse Board composition, equitable artist opportunities, hiring practices, and robust programming budget targeting underrepresented communities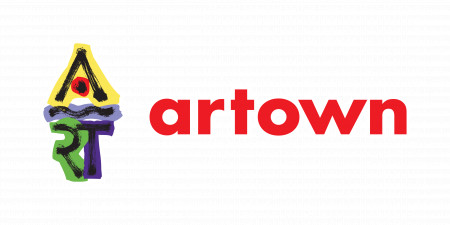 RENO, Nev., December 30, 2021 (Newswire.com) - Northern Nevada non-profit arts organization Artown, who produces the nationally acclaimed, month-long multidisciplinary festival of the arts every summer in July with the mission of strengthening Reno's arts industry, enhancing its civic identity and national image, thereby creating a climate for the cultural and economic rebirth of the region, was an eager signatory of the Association of Performing Arts Professionals' "10/20/30 Pledge." Building Artown's diverse Board composition has long been a top priority for Artown Executive Director Beth Macmillan, and is a reflection of the organization's commitment to mirroring the community at large in which it serves. Artown's Board diversity helped the organization meet the considerable challenges posed during the pandemic. Newly-elected Vice Chair Abigail Stephenson and Artown's newest Board member Zelalem Bogale are part of a dynamic, gender balanced, mission-focused group of professionals that includes members of the African American, LBGTQAIS2+, LatinX and Native/Indigenous communities; a Board where respect, healthy debate and interactive problem-solving are paramount. This unique chemistry helps to spirit Artown's direction and vision for creating healthier communities through the arts.
The Association of Performing Arts Professionals (APAP), the national service, advocacy and membership organization for the live performing arts field, hosts the annual APAP Conference in New York City, the largest gathering of performing arts professionals in the country. As one of APAP's Officer-At-Large Members on the Board of Directors, Macmillan feels passionately about APAP's essential voice, leadership and mission as an arts service organization. "APAP's role is foundational to artists, venues and arts patrons across the country, because they represent and foster the intersections between business, culture and community," notes Macmillan.
APAP encourages its member organizations to adopt the edicts of the 10/20/30 Pledge, a ten-year commitment to address reversible structural and institutional inequities by providing opportunities through benchmark inclusion goals in areas that include staffing and hiring, artistic programming, and exclusive budgetary percentage allocations for Black, Native/Indigenous, People of Color, women, individuals with disabilities, and LGBTQIA2S+ persons in leadership and contracted positions.
In its first year of participation, Artown exceeded its APAP pledge goal to focus 30% of their annual budget for "programming--for the presentation, commissioning, creation, producing, or educating about work; for leadership and personnel—for the salaries and professional development costs for training and hiring for leadership, management, artistic production, and staff positions of our organization; and for vendors—to focus exclusively on those owned or led by Black, Native/Indigenous, People of Color, women, individuals with disabilities, LBGTQAI2S+ persons and include local and regional demographics to inform these decisions."
In 2021, 58% of Artown's mainstage programming over 31 days at host venue Rancho San Rafael Regional Park included Black, Native/Indigenous, People of Color, women, individuals with disabilities and LGBTQIA2S+ persons. This exceeded the APAP Pledge benchmark Artown was striving for and will continue to inform the arts organization's best practices moving forward. "Our overall 65% staff, contractor, board and vendor composition helped Artown meet our diversity goals and imperatives well ahead of our pledge schedule," notes Macmillan. "But there's much more work to be done, and we're excited to both learn and lead in these areas of critical awareness and advocacy for community inclusion," Macmillan emphasizes.
Artown, which celebrated its 26th festival season, is a non-profit Nevada corporation that has been inspiring community through the arts in northern Nevada since 1996. Each year the festival hosts 300,000+ attendees at over 130 venues, set against the backdrop of northern Nevada's beautiful Washoe County basin, which features high desert landscapes, green forests, snow-capped mountains, the Truckee River and Carson River, Pyramid Lake and the glistening jewel of the region, Lake Tahoe.
Artown is supported, in part, by the Nevada Arts Council, a state agency, which receives support from the National Endowment for the Arts, a federal agency and the state of Nevada.
Source: Artown