Beavercreek, Ohio ArtFest Submissions Due June 1
Press Release
•
May 23, 2016
ArtFest to be held on Sunday, September 18, 2016 from 11 am to 5 pm at Community Park in Beavercreek, Ohio. Walk or bike to get there on the bike path, or enjoy FREE PARKING at Nutter Park off Factory Road.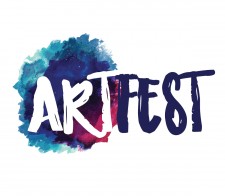 Beavercreek, OH, May 23, 2016 (Newswire.com) - Attention Artists, Vendors, and Sponsors: To be included on marketing materials for ArtFest, please submit your artist and sponsorship entries by June 1, 2016. An independent committee will jury the submissions and entrants accepted into the show will be notified by telephone or email.
Companies interested in sponsoring various categories of ArtFest can find all forms at infusion-art.org/artfest. Organizations interested in performing at ArtFest are also encouraged to submit proper forms by June 1st for name inclusion on marketing materials.
"ArtFest is an outdoor celebration of all things creative! 75 artists will exhibit, sell, and even make art. There will be hands-on art activities, music and dance and performance art, and great food from popular food trucks."

Tabitha Guidone, ArtFest Chair/Owner of Decoy Art/Founder of InfusionArt
The outdoor event will be held rain or shine on Sunday, September 18 from 11 a.m. to 5 p.m. at Community Park in Beavercreek, Ohio (Factory Rd at Route 35, next to the bike path).
There is NO COST to attend ArtFest, and booth prices have been kept low to encourage area artists to show and sell their artwork.
Proceeds of ArtFest fund experiential art programs in the Miami Valley by Infusion Art, a nonprofit endowment in conjunction with Greene Giving.
For more information visit infusion-art.org/artfest, or call (937)306-7277.
Source: Beavercreek, Ohio ArtFest