Archive to the Cloud, Manage One Set of Permissions: HubStor Delivers Advanced Security Synchronization From Network File Servers to Cloud Storage
Press Release
•
updated: Aug 15, 2019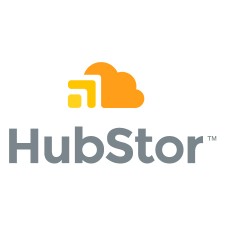 OTTAWA, Ontario, July 14, 2016 (Newswire.com) - HubStor Inc., developer of the world's first data aware cloud archive solution, announced a new enhancement to its cloud-integrated file system archiving on Microsoft Azure. Today, HubStor added ongoing and complete security synchronization for all data archived to the cloud from network file servers, supporting both CIFS and NFS-based storage.
The enhanced permissions synchronization feature helps customers by removing any requirement to manage a second set of permissions in the cloud. HubStor automatically synchronizes allow and deny permissions for users and groups at both folder and item levels. This includes complete synchronization of permissions inheritance and full group expansions to any level. Coupled with automatic directory synchronization, HubStor provides a seamless identity and access experience to organizations that need to cost-efficiently archive unstructured data to the cloud for compliance, data protection, and storage cost reduction.
"Cloud storage security is a major concern for many IT leaders," said Greg Campbell, CTO, HubStor. "By providing a seamless and ongoing security synchronization of file server permissions to cloud archive storage, coupled with directory synchronization, our clients avoid security issues that come from managing authorization and identities in two places."
Through HubStor, organizations can now leverage Microsoft Azure as the cloud extension to their primary storage knowing that the security around user access to data in the cloud precisely reflects the security found in the original network storage. HubStor's eDiscovery search and data management policy features also make use of the synchronized security for custodian-scoped searches, as well as retention, legal hold, and indexing policies that use data owners, users, and groups as criteria.
HubStor's enhanced permissions synchronization of enterprise file systems is available now for all clients of the service.
About HubStor
HubStor, SaaS specialists in enterprise file system archiving and developer of the world's first data-aware cloud archive solution, makes it possible for organizations to reduce storage costs and leverage Microsoft Azure for safeguarded retention of unstructured data workloads in the cloud with greater security, control, search, usability, and compliance. Founded in early 2015, HubStor is partnered with Microsoft, serving enterprise clients in North America, Europe, Australia, and South Africa from Azure datacenter regions located around the globe.
Source: HubStor Inc.
Related Media
Additional Links