Apparel Company Dana-Co Unveils Plans to Launch Natori Intimates & Skarlett Blue Internationally
Press Release
-
updated: Apr 19, 2021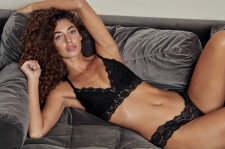 NEW YORK, April 19, 2021 (Newswire.com) - Dana-co, LLC, a leading lingerie and apparel company, the holder of Natori Brand Lingerie Licensee and its in-house brand Skarlett Blue, announced its expansion into the international market.
The first step towards this expansion is the appointment of Denise Shepherd as Director of International Sales. Dana-co has outlined plans for expansion in strategic markets including the UK as part of their International expansion drive.
"Expanding both brands internationally was the next logical step for growth," says Zvi Ertel President / CEO at Dana-co. "We have distinguished ourselves creating brands that are dedicated to the consumer and driven by design. We are excited to launch our brands in the international market and establish them globally."
Denise Shepherd, former Global Sales Director at Panache Ltd and previously Managing Director at Escada UK, has been appointed as Director of International Sales at Dana-co, starting from April 12, 2021.
"I am so very excited at this opportunity to join the passionate team at Dana-co," said Denise Shepherd. "I'm looking forward to launching Natori and Skarlett Blue into international markets and for women across the world to experience the innovative design and dedication to comfort that both brands offer, which have been essential to both Natori and Skarlett Blue's success in the American market."
Dana-co is the exclusive license holder for Natori brand in the U.S. and Europe in the categories of bras, panties, daywear, shapewear, and corsetry. Dana-co re-launched the Natori Intimates category in 2004.
Natori is a well-known luxury brand that focuses on high product quality, undeniable comfort, and custom fits for women of all shapes, sizes, ages, and body types. Natori was recently recognized as having the #1 top-selling designer bra in the US for the 12 months period ending in June 2020, the Bliss Perfection underwire bra. Natori products are available in U.S. sizes 30-40 bands and A-H cups. Besides online, Natori sells its products through upscale U.S. retailers, including Nordstrom, Dillard's, Bloomingdale's, Neiman Marcus, Saks Fifth Avenue, and specialty stores.
Skarlett Blue is the Dana-co in-house brand and was built on the core belief that lingerie can be both beautiful and functional. Designed by women for women in New York City, the brand combines innovative design with feminine styling to create pieces that women can feel beautiful in and wear every day. Skarlett Blue stands for quality, fit and above all, comfort. Skarlett Blue products include bras, panties, daywear and sleepwear they are available in U.S. sizes 28-40 bands and A-H cups. Skarlett Blue sells its products through upscale U.S. retailers like Bloomingdale's and Macys, online and specialty stores.
Further press inquiries about Dana-co and its international expansion can be directed to:
UK/Europe: +44 7391 505919 // Denise Shepherd, Director of International Sales
US: +1 (917) 915-2440 // Kristina Militar, Senior Marketing Manager
Contact Emails:
NatoriLingerie@Dana-co.com
SkarlettBlue@Dana-co.com
About Dana-co: Founded in 2001, Dana-co is a well-established, successful designer, importer, and marketer of luxury women's intimate apparel and lingerie. Zvi Ertel presides as President and Chief Executive Officer overseeing all daily operations. Dana-co enjoys a reputation among retailers as a leader in the design of women's lingerie. Dana-co distinguishes itself from the competition with its superior fit, luxurious fabrics, high-quality construction, and innovative design concepts.
Source: Dana-co
Share:
---
Categories: Fashion and Apparel
Tags: apparel, bras, fashion, international, intimates, lingerie, panties, underwear
---