Aporeto's Zero Trust Now Available on Amazon Web Services Marketplace for Containers
Identity-powered security for cloud applications helps customers securely and seamlessly migrate their applications to Amazon Web Services
Press Release
-
updated: Nov 27, 2018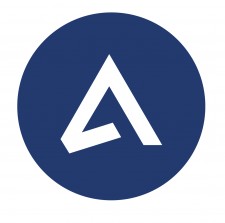 SAN JOSE, Calif., November 27, 2018 (Newswire.com) - Aporeto Inc., a Zero Trust security solution for microservices, containers and the cloud, today announced the availability of the Zero Trust security solution on Amazon Web Services (AWS) Marketplace for Containers. AWS customers can now use the Amazon Elastic Container Service (Amazon ECS) console and AWS Marketplace for Containers website to discover, produce and deploy container solutions – including the Aporeto Zero Trust security solution. With today's release, AWS Marketplace has extended its existing benefits and features to container products, with a rich discovery and search experience offering access to a curated catalog of trusted software from reputable vendors. 
Aporeto provides an application segmentation solution that is designed to deliver persistent and consistent cloud-native security for workloads being migrated from on-premises deployments to AWS. Aporeto for AWS is designed to make the deployment of hybrid workloads rapid and convenient, with consistent and portable security policies that are independent of the underlying infrastructure.
"We are excited to welcome Aporeto to the new AWS Marketplace for Containers to help the over 200,000 AWS customers find, buy and deploy solutions specific to their container environment," said Garth Fort, director, AWS Marketplace, Amazon Web Services Inc. "We are happy to see that Aporeto has extended its Zero Trust security solution to container products."
Aporeto powered by AWS helps enterprises efficiently deploy, manage and secure applications at scale on various platforms including Kubernetes, Docker, Linux, Mesos, among others. To uniquely fingerprint each workload, Aporeto is designed to combine metadata from the orchestration layer, the container, the operating system and the AWS instance identity document. By combining these information sources, along with dynamic attributes such as image scanner inputs, Aporeto is designed to create a strong cryptographic identity for each workload to authenticate and authorize all network communications within a virtual private cloud (VPC), across VPCs independent of their region or availability zone and across cloud environments. 
"As microservices, containers and cloud adoption continue to accelerate, we see more customers considering how they will port their legacy network security paradigm to the cloud," said Jason Schmitt, CEO of Aporeto. "Our customers are attracted to AWS for its proven elasticity and scale and are looking for a new approach to securing applications that does not detract from the easy deployment and manageability that they demand in the cloud. Aporeto enables customers to migrate more aggressively to cloud, build cloud-native applications and improve application velocity, all without compromising security."
About Aporeto 
Aporeto is a Zero Trust security solution for cloud, containers and microservices, allowing companies to achieve granular segmentation. The Aporeto platform protects cloud applications from attack by authenticating and authorizing all communications with a cryptographically signed identity assigned to every workload. Aporeto alleviates reliance on unmanageable error-prone IP white-list policies. A distributed homogenous security policy is enforced per workload independent of network or infrastructure configuration, enabling uniform security orchestration across multi-cloud environments.
Press inquiries to: 
Maria Bledsoe
maria@aporeto.com
Source: Aporeto
Share:
---
Categories: IT Security, Information Technology
Tags: AWS, containers, security
---