APEX TECH Features Release of London School of Economics Study on Airline Savings From Connectivity
Press Release
•
updated: Jun 21, 2018
Spirit Airlines Leadership Also Advanced Connectivity as Absolute Money-Maker at Airline Industry's Leading Passenger Technology Event.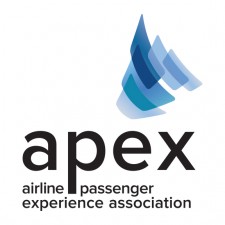 LOS ANGELES, June 21, 2018 (Newswire.com) - This week, more than 150 representatives from global airlines and suppliers attended APEX TECH in Los Angeles, the leading technical forum to address technologies, content, revenue opportunities, and innovations shaping the aviation industry.
The London School of Economics unveiled its study on the economic benefit of connectivity operations with Inmarsat. The new report describes how connectivity delivers powerful economic benefits and efficiencies to airlines across operations, safety, and environmental areas. Attendees of the panel discussion received the first copies of the 57-page report and its findings. Details of the report included how airlines can reduce fuel burn by up to five percent while increasing aircraft safety through connectivity. The panel included LSE Professor Dr. Alexander Grous, Inmarsat VP SOS Captain Mary McMillan, Hawaiian Airlines Captain Jonathan Lee, Airbus Digital Transformation Leader Eric Peyrucain, and APEX CEO Dr. Joe Leader.
"At APEX TECH, we had two major advances for the entire airline industry. First, the London School of Economics unveiled an expansive report showing the tremendous economic benefits of high-speed connected aircraft with $15 billion a year in savings," APEX CEO Joe Leader stated. "Second, we had Spirit Airlines VP of Sales & Marketing Bobby Schroeter explain how their new fleet-wide connectivity will be profitable from ancillary revenue alone. Having Spirit Airlines become the first ULCC to become 100% connected demonstrates how pervasive connectivity has become. It no longer an option. Having Wi-Fi or Near-Fi connectivity is now an absolute expectation by most airline passengers."
Bobby Schroeter of Spirit Airlines led a session at APEX TECH discussing their expensive initiative to enhance their guest experience with new technology. Schroeter discussed their latest investment with Thales connectivity on every aircraft, at an average cost of $6.50 for browsing and $9.00 for streaming. With no additional operating cost, Sprit expressed how the connectivity elevates their in-flight experience by providing added value and service to their passengers. Schroeter's presentation and in-depth Q&A was proceeded by a presentation by Thales VP of Strategy Gustavo Nader.
The two-day event also included presentations centered on connectivity and content. The impressive lineup of speakers included leaders from Aeroméxico, Amazon Web Services, BlueFocus IFEC, castLabs, Consumer Technology Association, Lufthansa Systems, North America Air China, P3 aero systems, RazorSecure, RebelRoam OU, Spirit Airlines, Sony Pictures Entertainment, and Venera Technologies. Additionally, Seamless Air Alliance located their first-ever meeting at APEX TECH as a new APEX member organization.
APEX hosts multiple industry gatherings around the world. Click here for a list of all upcoming events. For more information about APEX, please visit apex.aero, sign up for the APEX Daily Experience e-newsletter or follow APEX on Twitter, Facebook, and LinkedIn.
For all media inquiries regarding this press release, please contact: Robin Applebaum / rapplebaum@apex.aero / 1.678.303.2980
About The Airline Passenger Experience (APEX)
APEX encompasses a network of businesses and professionals that are committed to providing a world-class airline experience for passengers around the globe. As a non-profit, APEX reinvests all of its resources to better serve its members. Every day, APEX members evaluate the passenger experience through an influential community and are improving every aspect of the airline experience: from designing, building and installing seating, entertainment and communications systems on commercial aircraft, to airport lounges and inflight dining. For more than four decades, APEX has worked to strengthen the industry and enable business opportunities through education, innovation, networking, and recognition.
Source: Airline Passenger Experience Association (APEX)