Aperture Pet & Life Now Exclusive North American Distributor of Maxspect's Full Line of Products for Aquarists
Press Release
•
updated: Aug 31, 2022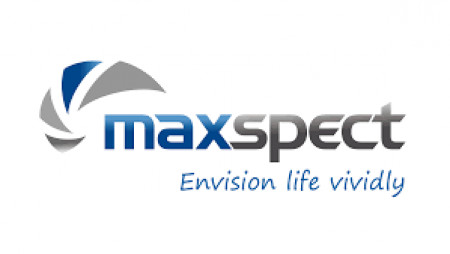 GOLDEN VALLEY, Minn., August 31, 2022 (Newswire.com) - Aperture Pet & Life is proud to announce that it will be the exclusive U.S. distribution partner for the complete and expanding line of Maxspect's well-known and highly respected products and accessories for aquariums.
For over a decade, Maxspect has created some of the most trusted products for aquarists around the world. As they continue to expand their product portfolio, reaching even more aquarists in North America has become a critical charter. Partnering with Aperture's Distribution arm allows them to reach an expansive network of local fish stores, partners, aquariums and research institutes.
"This new, exclusive distribution partnership will provide a higher level of consistency and increase the availability of previously unavailable Maxspect products in North America," said Howard Roy, Sales and Marketing Director, Maxspect.
Based in Hong Kong, Maxspect's products include their highly regarded LED lighting products, such as the RSX LED systems, and their innovative Gyre circulation pump. Current highlights of the Maxspect portfolio include:
RSX LED Line. Maxspect designed and manufactures the unique RSX Aquarium LEDs. The RSX features a slim tank-wide form factor with an integrated onboard controller. This allows the user to easily program the photoperiod directly on the fixture. The RSX is currently available in four models, the R5-100, R5-150, R5-200 and R5-300, and all models feature wireless control (via an ICV6 hub sold separately), inter-unit communication and multiple mounting options.
Gyre Pumps. Well-known and well-loved amongst marine aquarists, Maxspect challenged the status quo when it released its first Gyre pump. The Gyre is built on an innovative cylindrical propeller design and comes in multiple sizes with differing flow rates, including a commercial version. The Gyre's unique design excels at mass water movement and can be placed very close to the water surface unlike competing propeller pump designs. Current Gyre pumps feature app control, multi-pump per controller connectivity, and Sine Wave Technology that makes these pumps more efficient and near silent.
Aeraqua Duo Skimmer. Another industry first from Maxspect. Aeraqua Duo skimmers incorporate a dual intake and a dual needle-wheel design. Despite a desirably small footprint, the AD600 protein skimmer can handle up to 100 gallons (400L) on a high bioload system and more than four times that on a low bioload system. The Aeraqua also features an easy adjustment system, app control, start delay and utilizes a DC motor.
"We are thrilled to have the opportunity to share Maxspect's products with even more aquarists in North America," said Jeff Martinson, Chief Operating Officer for Aperture. "Our team is passionate about their commitment to making aquarists successful, which strongly aligns with Aperture's mission to help ecosystems thrive."
For more information or to purchase Maxspect products, retailers can reach out to their Aperture sales representative or visit the wholesale portal. Aquarists can purchase Maxspect products at their favorite local fish store or online retailer.
About Aperture
Aperture is a leading online retailer, manufacturer and distributor of products and solutions in over 50 countries through an integrated platform, which includes the industry's leading online marketplace for saltwater aquarists, world-class products for the success of saltwater, freshwater and reptile and amphibian ecosystems and habitats, distribution operations, sales professionals and one of the pet industry's largest YouTube platforms, with over 400,000 subscribers and 110 million views. Through its banner brands Bulk Reef Supply, Neptune Systems, EcoTech Marine, Aquaillumination, Leap Habitats and others, the company offers its customers the products and resources they need to create thriving ecosystems. For more information, visit www.apetlife.com.
About Maxspect
Maxspect was established in 2009 with the goal of creating aquarium equipment that integrates new technologies to improve aquarium keeping. With more than a decade of development and manufacturing experience, Maxspect is a respected leader in the aquarium hobby and a mainstay in the aquarium industry. Maxspect is currently sold in over 60 countries worldwide. Maxspect's mission is to create a comprehensive line of aquarium products, ranging from highly technical and innovative lighting, pumps, and filtration to necessary and useful everyday tools and biomedia.
Bulk Reef Supply, Neptune Systems, EcoTech Marine, Aquaillumination and Leap Habitats are trademarks of Aperture, LLC. ©2022 Aperture, LLC. All rights reserved.
For Media Inquiries:
Jay Sperandio
jay.sperandio@apetlife.com
Source: Aperture Pet & Life