APCON Expands Global Presence With New Director of EMEA Operations
Press Release
-
updated: Sep 5, 2018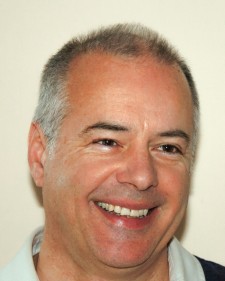 WILSONVILLE, Ore., September 5, 2018 (Newswire.com) - APCON, a leading provider of intelligent network visibility and security solutions, today announced its new Director of EMEA Operations, Mike Simmonds.
APCON's data center monitoring and security solutions offer complete visibility to service providers and enterprises seeking network insights for enhanced investigation, threat detection and response.
Simmonds will lead a team to drive sales and build brand recognition across the EMEA region. He will be responsible for supporting business activities focused on technical customer support and revenue generation.
"Mike's industry knowledge and experience is a great fit for APCON's expanding presence in EMEA," said Richard Rauch, president and CEO of APCON. "His expertise in network security and visibility is a huge asset for APCON and will help bolster our international business. We're delighted to have him on our team."
Simmonds is intimately familiar with network performance and security and has already been established as a leader in the market. Prior to joining APCON, he led the technical team at Axial Systems, a long-standing APCON reseller. Additionally, he has held numerous positions within the data communications industry throughout his career, including executive positions, product evangelist, hardware design, sales, support and software engineer.
"I am very pleased to be joining APCON, an innovative company I have known for many years," said Simmonds. "I look forward to working with the EMEA team to further position APCON as the top network visibility solution on the market."
Simmonds and his team will attend IP EXPO Europe, taking place on Oct. 3 – 4 2018 at ExCeL, London.
About APCON
For more than 20 years, APCON has consistently delivered smart, stable and scalable technology solutions that provide an unparalleled level of confidence to service providers and businesses seeking total data center visibility and security. Its customers range from midsize companies to Fortune 1000 enterprises in more than 40 countries. APCON assures superior network monitoring while supporting traffic analysis and streamlined network management and security. For more information, visit us at www.apcon.com or follow us on Twitter: @apcon.
Media Contact
Sydney Hirshberger
503-682-4050
sydney.hirshberger@apcon.com
Source: APCON Inc.
Share:
---
Categories: Networking, IT Security
Tags: EMEA, Enterprise, London, Monitoring, Networking, Operations, Performance, Sales, Security, Visibility
---