AP Payments-as-a-Service Fintech Finexio Announces Partnership with Source-to-Pay Software Solution Leader Proactis
Press Release
•
Mar 30, 2023
The solution enables superior control over AP spend and cashflow by automating the disbursement and settlement of payment to suppliers, quickly and securely.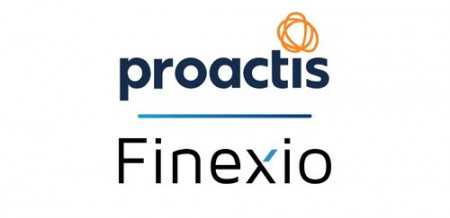 ORLANDO, Fla., March 30, 2023 (Newswire.com) - Proactis, the leading Source-to-Pay software solution provider for mid-market organizations, and Finexio, the leading digital Accounts Payable (AP) Payments-as-a-Service company, today announced a strategic partnership that expands Proactis' end-to-end software platform offerings to include an AP payment solution that controls and optimizes AP spend and cashflow, while eliminating costly, manual processes from business-to-business (B2B) payments.
Enabled directly by Finexio's B2B payment technology, the payments solution will be added to the Proactis suite of solutions for mid-market organizations, helping to optimize spend and supply chains to reach full potential. Proactis Rego Payments provides a streamlined AP payment experience, delivering greater ROI by eliminating fraud-prone paper checks, manual processes, and lower payment costs. The fully integrated, streamlined AP payment experience covers a wide variety of payment types and channels, including ACH, wire, virtual card, and paper checks.
"Mid-market organizations are facing many of the same AP challenges as larger enterprises," said Michael Ereli, US Managing Director, at Proactis. "Providing an easy-to-implement, secure, and reliable Payments-as-a-Service offering differentiates us from other mid-market Procurement providers. Extending our AP Automation offering to include payments to suppliers allows our customers to enjoy the same cost-savings which much larger entities are able to enjoy through traditional banking relationships."
"We are excited to be working with Proactis, a globally recognized Source-to-Pay leader widely known for its product vision and ability to execute with mid-market companies," said Ernest Rolfson, CEO and Founder of Finexio. "The momentum Proactis and Finexio are both experiencing in delivering automated workflows to transform business operations will now be extended and shared together with the launch of a market-leading embedded payments offering."
With respect to the payment lifecycle, Finexio's integrated payment solution also offers Proactis customers high-touch supplier enablement, fraud and risk detection, payment-specific strategic account relationship management, payment operations and settlement support, and payments and banking data security capabilities.
About Proactis
Proactis is the leading Source-to-Pay software solution provider for mid-market organizations across a range of service-led industries.
Proactis' end-to-end modular platform enables customers to control spend and manage supply-chain risk; improve compliance and governance of their purchasing activities; reduce the cost of goods and services; and deliver efficiencies, all through process digitization and automation.
Proactis serves a rapidly growing client base of over 1,100 corporate and public sector organizations and 2 million suppliers, with over 3 million users in 100+ countries across the UK, Europe, North America, New Zealand and Australia. Learn more about Proactis at www.Proactis.com or follow them on LinkedIn.
About Finexio
Finexio is the leading AP Payments-as-a-Service company focused on providing end-to-end payment capabilities embedded within Procurement, AP Software Platforms, and Financial Institutions. This embedded electronic payments solution represents a powerful disruption to traditional, disjointed manual-based AP processes. Finexio's modern, efficient service model, robust API, SSO capabilities, and total payment solutions translate to high-margin revenue streams and a strong competitive position for partners. Learn more about Finexio at www.Finexio.com or follow them on LinkedIn.
Source: Finexio