Anthony Anderson & Joe Buck to Host The 2023 National Memorial Day Parade, Presented by Boeing
Press Release
•
May 23, 2023
With Performances by Andy Grammer, Colbie Caillat, Craig Morgan, The United States Air Force Band, Along With a Star-Studded Celebrity Lineup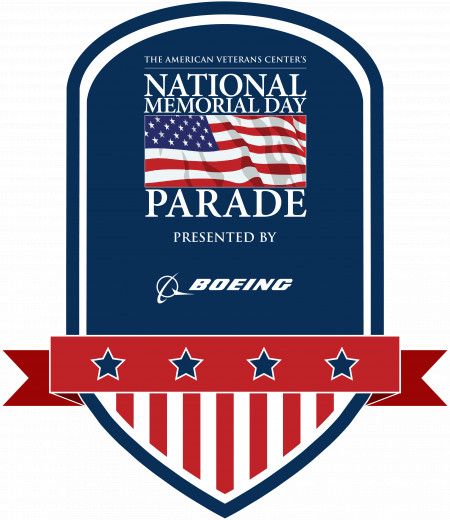 WASHINGTON, May 23, 2023 (Newswire.com) - The American Veterans Center (AVC) is proud to announce The 2023 National Memorial Day Parade, returning to Constitution Avenue in Washington, D.C., Memorial Day — Monday, May 29, 2023. A timeline of American history, the nation's largest Memorial Day event will share the sacrifices of generations past and present in front of hundreds of thousands of spectators along the National Mall, paired with a nationally televised special to 100 million homes across the country and service members around the world on American Forces Network.
The parade's television special will be hosted by Anthony Anderson (black-ish), returning for his fourth consecutive year, and Joe Buck (ESPN Monday Night Football), returning for his second year, and will feature veteran and celebrity chef Robert Irvine, and award-winning actors Gary Sinise and Joe Mantegna live from Constitution Avenue; with special performances by Andy Grammer, Colbie Caillat, Craig Morgan, and The United States Air Force Band among others. The television special will include messages and tributes from Jessica Chastain, Mario Lopez, Tyler Perry, Chris Pratt, and many others.
The Grand Marshals of the 2023 parade are "The Legends of Apollo" — Russell "Rusty" Schweickart (lunar module pilot on Apollo 9), Charlie Duke (lunar module pilot on Apollo 16), and Harrison "Jack" Schmitt (lunar module pilot on Apollo 17) — heroes from NASA's famed Apollo program 50 years ago and the first men to walk on the moon. This comes as NASA prepares the next generation of moonwalkers through the forthcoming Artemis program. Joining them as a special guest will be Randy "Komrade" Bresnik, a retired fighter pilot from the United States Marine Corps and active NASA astronaut.
"I'm honored to be hosting this incredible event once again," said Anthony Anderson. "We're excited this year to showcase the return of the parade to Constitution Avenue and, most importantly, to honor the spirit of service and sacrifice of generations of Americans." Anderson's co-host Joe Buck added, "We look forward to a very special program, as we commemorate this most important of American holidays."
The National Memorial Day Parade, presented by Boeing, will be nationally syndicated to over 100 million households on ABC, CBS, NBC, FOX, and CW stations nationwide, airing throughout the month of June. In addition, it will be broadcast to U.S. troops serving around the world and on Navy ships at sea on American Forces Network.
The American Veterans Center reintroduced the tradition of a Memorial Day parade along Constitution Avenue in 2005, decades after it had faded away during the Second World War. It has since grown into the largest Memorial Day event in the country. Visit the parade website (HERE) for more information.
Source: American Veterans Center