Announcing Toby Prince Brigham OCA Scholar Shelly Vallone
Press Release
•
Feb 15, 2023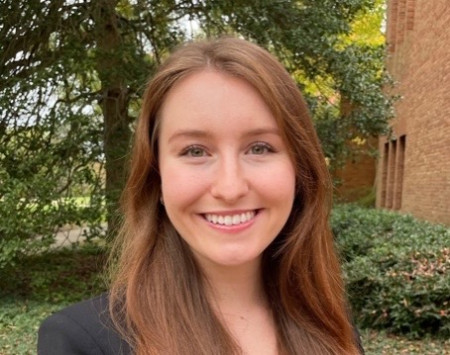 MILWAUKEE, February 15, 2023 (Newswire.com) - Owners' Counsel of America (OCA), a national association of experienced eminent domain lawyers, is pleased to announce that Shelly Vallone, a third-year law student attending William & Mary Law School, has received the Toby Prince Brigham OCA Scholarship for 2023. This Scholarship was created in 2021 following the passing of OCA's founder, Toby Prince Brigham. It is designed to inspire the next generation of lawyers to take up the cause of protecting and defending private property rights, a cause that Mr. Brigham fought for on behalf of countless property owners during the entire 54 years of his eminent domain law practice.
The prestigious Toby Prince Brigham OCA Scholarship offers the opportunity, at no expense, for a U.S. law student to meet, learn from, and network with the nation's leading eminent domain and property rights lawyers through attendance at the pre-eminent property rights conference in the country, now in its 40th year. Held annually at different locations, for 2023 the ALI-CLE Eminent Domain and Land Valuation and Litigation Conference took place in Austin, TX.
The decision to award the scholarship to Shelly Vallone came after an extensive national outreach to several law schools. Personal recommendations were sought from deans, law professors and others with knowledge of students possessing a genuine interest in private property rights. "Shelly received a glowing recommendation from Robert Thomas, her Property Rights professor at William & Mary," says OCA Executive Director, Leslie Fields. "In this upper-division advanced course, she stood out for her thoughtful and insightful contributions on the subjects of eminent domain, inverse condemnation and regulatory takings."
During law school, Shelly was a summer associate with the law firm of Walsh, Colucci, Lubeley & Walsh where she worked on a variety of land use and property matters, including entitlements, zonings, rezonings, and special use permits and exceptions. Shelly also worked with the real estate transactional team on various real estate contracts and documents, such as reciprocal easement agreements and condominium bylaws. In 2022, Shelly attended the Brigham Kanner Property Rights Conference at William & Mary, where members of the bench, bar and academia come together to explore recent developments in the law of property rights and to advance the cause of property rights in the broader scheme of individual liberty. "Attending the ALI-CLE Conference as the Toby Prince Brigham OCA scholar," says Shelly, "was impactful both in my education as a law student and in my growth as a future attorney. Through this scholarship, I was introduced to lifelong friends and valued colleagues who are invested in my success. I am grateful to be a part of this community, and I look forward to attending the conference next year. "
If you, or someone you know, may be interested in applying for the Toby Prince Brigham OCA Scholarship for next year, please contact Leslie Fields, Executive Director of OCA, at ownerscounsel@gmail.com or by phone at 303-806-5155.
Source: Owners' Counsel of America