Aniks Launches Jewelry Brand Celebrating Elegant Women with "The Essence Collection"
Yemi Onaghise launches hand crafted jewelry brand with the 12 piece Essence Collection made for women with unique taste, using the finest hand-picked materials.
Press Release
-
updated: Dec 14, 2016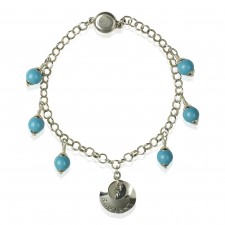 Rockville, MD, December 14, 2016 (Newswire.com) - "Every time I wear one of your pieces, people can't stop looking at me." That's what one happy customer had to say about Yemi Onaghise's jewelry brand, Aniks.
Yemi Onaghise has been a dedicated and hardworking career woman whose focus was her son until she discovered the art of jewelry making. In 2013, a trip to the Bahamas changed her life. Onaghise realized while shopping that there were few or no jewelry choices for stylish and elegant women. She then set out to provide that choice. Immediately upon return from the Bahamas, Onaghise began the journey of designing timeless and elegant jewelry designed as a unique style experience for woman.
Here's what one of Aniks' customers had to say:
"AWESOME! These stylish earrings are an absolute statement-piece. They turn heads and draw compliments every time." Anuli | Verified Customer, Aniks.
​The Essence Collection
The Essence Collection is about the essence of a woman; how she truly sees herself.
It is versatile jewelry that lets you change your look in a matter of seconds for any occasion. Available in 16 fashionable colors, The Essence Collection includes:
1.      The Long Silver Earrings featuring soft, acrylic drops dangling from silver filled chain, along with two additional 925 sterling silver and Swarovski crystal pearl variations.
2.      The Dainty Sterling Silver Bracelet featuring two completely customizable word and symbol charms, along with two additional customizable variations.
3.      The Sterling Silver Choker featuring Swarovski crystal pearls accented with highly polished sterling silver bead caps, 925 sterling silver chain and a beautiful sterling silver magnetic clasp that doubles as a focal point along with two additional variations.
4.      The Sterling Silver Jewelry Set featuring a pair of earrings, a personalized bracelet, and an 18" necklace in sterling silver and Swarovski crystal pearls cradled in highly polished silver bead accents. Also available in two other incredible jewelry sets.
"I have been designing beautiful, timeless and elegant pieces that wowed friends and family for years. Aniks jewelry became their everyday, special occasion and first choice gifts. Total strangers would ask for the source of their jewelry. This was the inception of Aniks. I set out to start a handmade jewelry business and build a website to offer even more women around the world these unique pieces. The essence collection is about their essence, the intrinsic nature or indispensable quality of her character."  Yemi Onaghise | Aniks Owner/Designer
To learn more about Aniks, visit www.aniksse.com. Subscribe at http://eepurl.com/b0T4xT to receive discount codes, and the latest product release information.
Aniks. – At Aniks, we say Elegant and Stylish.
Contact:
Yemi Onaghise at info@aniksse.com or by phone at 301-920-6417 for interviews, samples, or additional photos.
Source: DNC Copywriting on Behalf of Aniks
Share:
---
Categories: Small Business, Retail, Fashion, Fashion and Apparel, Lifestyles, Jewelry
Tags: 925 sterling silver, bracelets, earrings, elegant, gifts for women, handcrafted, necklaces, personalize, Style. Swarovski crystal pearls, Timeless, Unique
---