Anholt and Southern Harvest Announce New Acquisitions in Romania
Press Release
-
Feb 11, 2016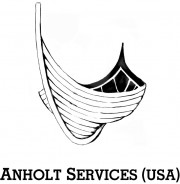 Westport, Connecticut, February 11, 2016 (Newswire.com) - Anholt Services (USA), Inc. (together with its affiliates and owners, "Anholt") announced today that Southern Harvest, LP, a subsidiary of Anholt Investments, Limited, has added approximately 2,700 hectares to its agricultural portfolio in Romania via two separate acquisitions. Combined, the two acquisitions increase Southern Harvest's Romanian footprint by more than 45% and allow Southern Harvest to leverage its leading management and infrastructure investment in the region.
A significant portion of the newly acquired land is currently farmed under an organic system; Southern Harvest intends to continue to farm the land in such a manner and potentially expand the strategy where appropriate.
Commenting on the acquisitions, Anholt Partner Rudolph Krediet said, "We are very pleased to be able to continue our long term development in Romania in such a significant way. It is a testament to our confidence in the ability of our management team on the ground to continue to identify, acquire, integrate, and improve new tracts, as well as our confidence in our large team of local employees who continue to rise to the challenge of creating a world class farming operation in Romania." Mr. Krediet added, "Furthermore, we view our entry into organic farming as part of an ongoing effort to pursue a sustainable business model in partnership with the local community."
About Anholt:
Westport, CT based Anholt Services (USA), Inc. is an indirect subsidiary of the Kattegat Trust, a philanthropic foundation. Anholt evaluates and manages Kattegat's interests globally across a wide range of asset classes, including hard assets, fund partnership interests and control and minority stakes in private and public companies. The senior members of the Anholt team have worked with the Kattegat Trust in various capacities since 1998. For more about Anholt, please visit www.anholtusa.com.
Share:
---
Categories: Commodities, Investments, Real Estate Investments
Tags: Anholt, farming, Kattegat, organic, Romania, Southern Harvest
---