Angela Glaser Bowers, Ph.D.'s New Book 'Overcoming' is the Remarkable Story of One Woman's Inspirational Triumph Over Trauma Through Unconventional Therapy
Press Release
•
Sep 16, 2022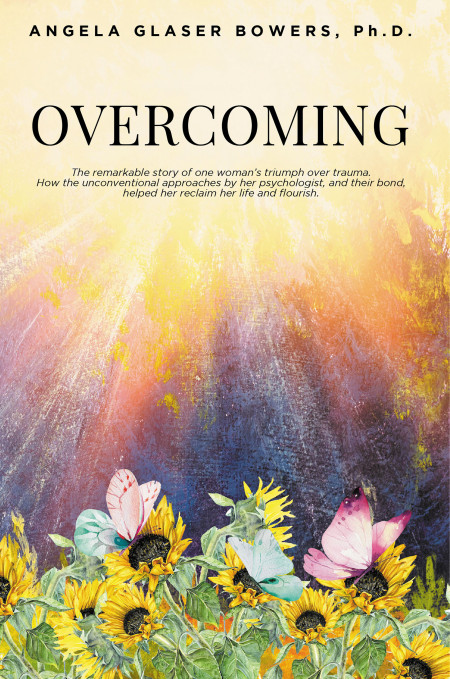 SCOTTSDALE, Ariz., September 16, 2022 (Newswire.com) - Fulton Books author Angela Glaser Bowers, Ph.D., has completed her most recent book "Overcoming: The remarkable story of one woman's triumph over trauma. How the unconventional approaches by her psychologist, and their bond, helped her reclaim her life and flourish.": a gripping and potent work that shares how the unconventional approaches of one woman's psychologist and their bond helped her reclaim her life and flourish.
Dr. Angela Glaser Bowers received her Ph.D. in clinical psychology from the California School of Professional Psychology in Los Angeles. Prior to this, she earned a master's degree in Clinical/Community psychology from California State University, Fullerton. She taught courses in Behavior Modification and Abnormal Psychology at California State University while working on her Ph.D. She was also a licensed Marriage and Family Counselor at the time. She has been in private practice as a licensed psychologist for over 30 years in Scottsdale, Arizona.
Dr. Bowers continues to maintain an active private practice, meeting clients as young as 6 to individuals in their 90s. She enjoys helping people from all walks of life and is continually challenged to provide state-of-the-art therapy for couples, families, and individuals. In her free time, she is enthusiastic about hiking, kayaking, yoga, weightlifting, pickleball, traveling, reading, and gathering with friends. She has three adult children who live in Colorado and Arizona. This is her first published book, and she has many more intricate real-life stories, affirming that when one follows their intuition and leads with love, compassion, and kindness, they can overcome most of life's challenges.
This compelling book shares the true story of Emma, a fragile young woman, and her tenacious therapist. The story describes the unconventional approaches taken by the psychologist to invite her client to recover and eventually thrive. This work intimately explores the therapeutic process from the perspective of both the client and the therapist. Emma's personal notes and letters to Dr. Bowers give the reader a unique perspective into the minds of both therapist and client. Emma had to overcome a tragic childhood, and Dr. Bowers had to overcome self-doubt, frustration, and therapeutic conventions to become an effective healing agent for her client.
Readers will learn tips on coping with depression, anxiety, and trauma through reading Emma's story and the suggestions offered by Dr. Bowers. The willingness of Dr. Bowers to trust her intuition and follow her heart, rather than follow conventional therapy guidelines allowed her to establish the therapeutic alliance that saved Emma's life.
Emma's challenges with childhood sexual abuse, abandonment, depression, substance abuse, sexual identity confusion, grief, and forgiveness are all navigated with sometimes hair-raising drama and unpredictable chaos throughout their work together. It is a story of triumph, bravery, and healing that profoundly impacts readers as they ride the emotional roller coaster with Dr. Bowers and Emma.
Dr. Bowers writes, "This book tells the story of one of my most challenging clients. It is a description of her journey toward wellness and my experiences as her therapist in what was, at times, a harrowing roller-coaster ride. Decisions I made which were highly unusual and decisions she made that were both self-destructive and, at times, brilliant are chronicled in the story. I have come to the conclusion that we, as therapists, not only love our work but love many of our clients. I was inspired to write this book with the hope that it will be useful for people who have experienced similar moments of self-loathing and desperation. Who hasn't had their dark nights of the soul? I also intend this book to be used by therapists in training, new and seasoned therapists, as well as teachers of therapy, to engender thoughtful reflection and discussion about our profession. I have included discussion questions for each chapter at the end of the book for therapists and for anyone interested in reflecting more about what occurred and about the therapeutic recommendations presented."
Published by Fulton Books, Angela Glaser Bowers, Ph.D.'s book shares Emma's healing, life-changing journey.
Readers who wish to experience this meaningful work can purchase "Overcoming" at bookstores everywhere, or online at the Apple iTunes Store, Amazon, Google Play, or Barnes & Noble.
Please direct all media inquiries to Author Support via email at support@fultonbooks.com or via telephone at 877-210-0816.
Source: Fulton Books