Andy Gilbert Joins Partner Perspectives as Senior Consultant, EMEA
Press Release
•
updated: May 29, 2020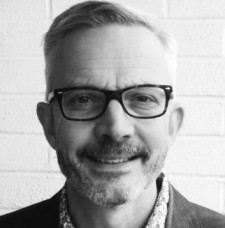 FORT MYERS, Fla., May 29, 2020 (Newswire.com) - Partner Perspectives announced today that Andy Gilbert has joined the global consulting firm to support their growth efforts in EMEA.
"This comes in response to expanded growth in EMEA and an increased demand with global clients. Andy has collaborated with us in the past, and his industry knowledge and regional expertise make him a great addition to our team," said Tim Lowe, CEO of Partner Perspectives.
Gilbert has a 25-year track record in the tech industry, working with both major technology vendors and agencies in Europe and North America. He has held various sales, marketing, and consultancy roles, most recently as principal owner of a channel sales and marketing consulting business based in the UK. His specialties include channel development; partner targeting for recruitment; demand generation; digital and database marketing; social strategy; cloud, SaaS, and services marketing; and through-channel marketing automation.
"It's an exciting time in the channel. With business and technological changes, along with wider societal pressures, everything is under the microscope. Vendors are looking to the channel to give them the flex and agility to respond to these uncertain times with 'front-foot' confidence," said Gilbert.
You can learn more about Andy Gilbert and Partner Perspectives on our website: www.partner-perspectives.com
Partner Perspectives is a global management consulting agency focused on enabling clients to maximize their investments in the technology partner channel. Partner Perspectives is an operating division of TJL Information Technologies, Inc., founded in 2006.
Source: Partner Perspectives