AmWager Introduces ABC Wagering & Other New Features
Press Release
-
updated: Nov 29, 2017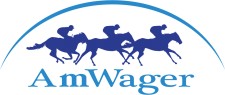 PROSPECT, Ky., November 29, 2017 (Newswire.com) - AmWest Entertainment, LLC has announced an exciting set of new features on its state-of-the-art Advance Deposit Wagering (ADW) platform, AmWager.com, which caters to horseplayers and greyhound players of all skill levels.
The latest version of AmWager, released earlier this year, was designed specifically for the effortless addition of innovative features and the ability to adapt quickly to the changing landscape of the gaming industry.
"Our strategic commitment is to focus on those innovations and initiatives which will allow AmWest Entertainment to excel in the current environment while positioning ourselves favorably for new opportunities now developing in the domestic and international markets. AmWager's scalable, cloud-based software provides a robust and adaptable foundation for future online instant racing, fantasy gaming and sports wagering products," explains AmWest Entertainment CEO, Nelson Clemmens.
While preparing for the industry's future, AmWest Entertainment and AmWager continue to provide ADW customers an unparalleled wagering experience on both domestic and international content, complete with tools that streamline the handicapping process and increase return on investment.
This week, AmWager account holders gained access to a powerful ABC wagering tool, racing programs feature and weather module.
AmWager users can now easily employ the popular ABC wagering method to maximize their selections on multi-leg wagers. The ABC wagering feature has been integrated as a unique AmWager bet modifier, structuring multi-leg wagers in such a way that allows players to maximize their betting selections by placing a higher stake on their strongest combinations.
AmWager has also been enhanced with the addition of one-click access to the racing programs for select events, as well as current weather conditions data for venues across the globe. These features allow users to obtain valuable information directly from the AmWager platform, eliminating the need to navigate to independent sources, effectively creating a wagering experience that is more efficient and more rewarding.
About AmWager.com & AmWest Entertainment, LLC:
AmWager.com is operated by AmWest Entertainment, LLC, a U.S.-based diversified simulcast service, technology and account wagering provider that enjoys supportive industry relationships with racetracks and racing organizations worldwide. Our teams' continued involvement in Thoroughbred racing, breeding and aftercare, as well as our ongoing commitment to many state, national and international initiatives, are major determinants in how the company conducts its business, utilizing transparency and best practices.
Media Contact:​
​Marisa Richardson
(502) 292-6570​
​mrichardson@amwestentertainment.com
Source: AmWest Entertainment, LLC
---
Categories: Entertainment, Horse Racing, Gambling, Casinos
Tags: ABC Wagering, Advance Deposit Wagering, ADW, AmWager, AmWager.com, AmWest, AmWest Entertainment, Greyhound Racing, Handicapping, Horse Racing
---