ampliFI Loyalty Solutions Partners with Visa to Launch the Visa Rewards Platform
Press Release
•
Feb 15, 2023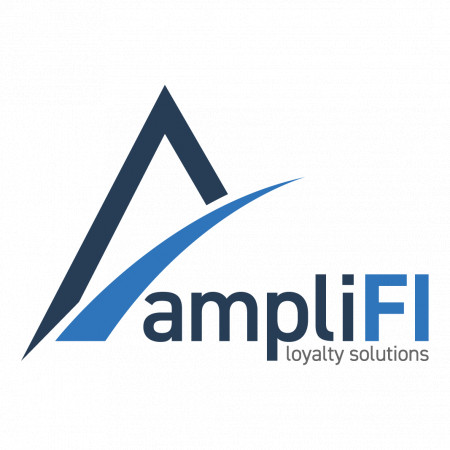 NAPERVILLE, Ill., February 15, 2023 (Newswire.com) - ampliFI Loyalty Solutions, a market-leading provider of customized loyalty and engagement program solutions for financial institutions, has expanded their partnership with Visa, the world leader in digital payments. The Visa Rewards Platform (VRP) affords Visa issuers the ability to offer a fully integrated, point-based loyalty engagement program, along with the innovation and convenience of ampliFI's real-time rewards suite, which includes Checkout With Points, Fuel With Points, and Pay With Points redemption solutions. Existing ampliFI clients, as well as new VRP clients, can take advantage of the full suite of offerings, meeting the demands of modern consumers by making rewards redemption accessible, immediate, and convenient.
"We are extremely excited to expand our relationship with Visa by offering ampliFI's full loyalty and engagement solution suite, as well as be a partner for the Visa Rewards Platform (VRP)," says Mike Knoop, CEO of ampliFI Loyalty Solutions. "The two organizations share a goal to elevate the cardholder experience and enhance the value of the issuer's rewards program, while promoting increased affinity for the issuer's brand," he says. "We feel strongly that by coupling ampliFI's network and experiences in engagement and loyalty with Visa's continued investment in innovation, we will continue to deliver a next generation product offering."
The partnership provides financial institutions with the technology and scalable resources to engage their cardholders at the point of sale, driving financial institution loyalty and consumer engagement. VRP gives financial institutions the opportunity to leverage a fully integrated platform to deliver engaging and goal-driven loyalty solutions to their cardholders, strengthening relationships and brand loyalty by using compelling rewards and maximizing financial institutions' revenue and portfolio. The partnership ensures a continuing commitment to innovate and meet evolving cardholder demands by offering unique earning and redemption opportunities.
"The Visa and ampliFI partnership 'ampliFIs' the expectations of the market to bring a fully integrated, end-to-end engagement solution on behalf of issuers," says Ron Silvia, Chief Revenue Officer of ampliFI Loyalty Solutions. "The market expectations of an integrated, client-branded and simple-to-use loyalty platform experience featuring custom, innovative and real-time earning and redemption opportunities has now been achieved, and we look forward to continuing our support to Visa, their cardholders and their issuers," he says.
About ampliFI Loyalty Solutions
ampliFI Loyalty Solutions is a loyalty and engagement company leading the market in solutions for banks and credit unions with assets between $1 billion - $50 billion. ampliFI's proprietary technology tracks points earned by cardholders, delivers a comprehensive offering for redemption, and provides robust data & analytics. ampliFI offers innovative redemption options including classic rewards (cash back, gift cards, travel, merchandise, and etc.), real-time rewards (Fuel With Points, Pay With Points, and Checkout With Points), and wealth rewards (cryptocurrency). Through a fully customized, cloud-based solution that is API-driven, ampliFI allows issuing partners to drive business growth via tailored loyalty and engagement with their cardholders. ampliFI is Visa's exclusive domestic provider for loyalty.
Source: ampliFI Loyalty Solutions