AMI Global Appoints Global Industrial Water Tech Executive, Lukas Loeffler, Ph.D., to Board of Directors
Press Release
•
Sep 27, 2023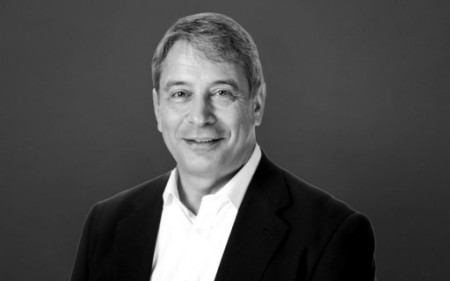 LAS VEGAS, September 27, 2023 (Newswire.com) - Cimbria Capital portfolio company, AMI Global, is pleased to announce that Lukas Loeffler, Ph.D., has joined its Board of Directors. Dr. Loeffler is a highly experienced C-Suite leader with widespread international business experience and a decidedly successful record of expanding businesses specialized in water technologies and industrial software, hardware, and automation.
Previously, Dr. Loeffler was President of the Global Water and Wastewater Segment at Schneider Electric, helping drive the digital transformation in the water space. Prior to Schneider Electric, he served as President & CEO at Evoqua (aka Siemens) Water Technologies in the U.S. where he transformed the $1.5 billion global conglomerate into an integrated business and helped orchestrate the sale to a financial investor. Dr. Loeffler currently serves as a board member of water-focused data analytics firm, APX10, hydraulics specialist HYDAC Technology Corp., Nijhuis Saur Industries B.V. an industrial wastewater specialist, and LOGISTEC Corp., a publicly traded company in marine and environmental solutions.
"Having Dr. Loeffler join the AMI board will further strengthen our professional leadership as he brings valuable insights and expertise from the water technology sector. I am very much looking forward to working alongside him and taking guidance from a true veteran in our field," says Henrik Skov Laursen, CEO of AMI Global.
"I am honored to join the Board of Directors of AMI Global, a company which has proven products and solutions enabling the digital transformation for many businesses who are seeking a simple and straightforward way to monitor and control their equipment and assets via the cloud," says Dr. Loeffler.
"We look forward to engaging with Dr. Loeffler on the Board of Directors to help oversee the company's continued expansion in Industrial Internet of Things (IoT) solutions assisting equipment manufacturers in implementing profitable digital business models," says Brian V. Iversen, Chairman of the AMI Global Board and Managing Partner of Cimbria Capital.
About AMI Global
AMI Global is an Industrial (IoT) technology company providing end-to-end remote connectivity solutions for equipment manufacturers to add condition monitoring, device control, and data analytics capabilities to industrial equipment, including pumps, motors, and variable speed drives. The firm is headquartered in Las Vegas, Nevada, with offices in Denmark and Israel. For more information, visit: www.amiglobal.com.
About Cimbria Capital:
Cimbria Capital is a private equity investment firm conducting growth capital investments focused on the Water Economy in North America and the Nordics. Cimbria allocates capital to visionary companies and supports these businesses with operational expertise through its value-add Acceleration Program. For more information, visit: www.cimbriacapital.com.
Source: AMI Global