Ameritech Financial to Student Loan Borrowers: Heed the FTC Warning to Avoid Celebrity Scammers
Press Release
-
updated: Aug 14, 2018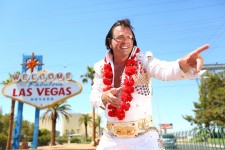 ROHNERT PARK, Calif., August 14, 2018 (Newswire.com) -  A favorite singer/actor/comedian has just reached out on social media — what should one do? The Federal Trade Commission (FTC), in a recent warning, cautioned people to slow down and make sure that the "celebrity" is who they say they are. Celebrities take on all kinds of legitimate social justice projects. For example, Nicki Minaj recently committed to paying off student loan debt for 37 borrowers. However, she is unlikely to make unsolicited contacts to ask fans to help her support these borrowers. Ameritech Financial, a document preparation company that assists borrowers in navigating the sometimes complicated student loan process, cautions individuals to be sure the celebrity and the cause are real.
The FTC warns that imposter scams come in a variety of forms, but they all essentially work the same way: the scammer pretends to be someone that is trusted and admired and then tries to convince their target to send them money. The FTC helpfully advises individuals to slow down and do some research. For example, search the celebrity's name and "scam" to see if this is an established criminal ploy. Also, never send money, gift cards and prepaid debit cards to any stranger, ever, even if they are celebrities. If money has already been sent, contact the transfer service, gift card company or debit card company and alert them to the fraud and ask them to reverse the charges. Finally, report the fraud to the FTC, so they can track current fraudulent scams.
Though Minaj promised 37 fans to help them with their student loan debt, it is unlikely she will reach out personally to random fans to help her support even more students. Minaj's generosity is inspiring for her fans and her project provides at least some help in the student loan crisis that is crushing millions of Americans with overwhelming debt. For those who need a more accessible and secure way to address their student loan debt, Ameritech Financial can help borrowers dot all the i's and cross all the t's in what is, at times, a complicated process of applying for an income-driven repayment plan.
About Ameritech Financial
Ameritech Financial is a private company located in Rohnert Park, California. Ameritech Financial has already helped thousands of consumers with financial analysis and student loan document preparation to apply for federal student loan repayment programs offered through the Department of Education.
Each Ameritech Financial telephone representative has received the Certified Student Loan Professional certification through the International Association of Professional Debt Arbitrators (IAPDA).
Ameritech Financial prides itself on its exceptional customer service.
Contact
To learn more about Ameritech Financial, please contact:
Ameritech Financial
5789 State Farm Drive #265
Rohnert Park, CA 94928
1-800-792-8621
media@ameritechfinancial.com
Source: Ameritech Financial
---
Categories: Financing and Student Loans, Financial News
Tags: celebrity scammers, federal student loans, income-driven repayment
---