Ameritech Financial Talks Notable Government and Business Policies Which May Lower Student Loans Like the Student Loan Repayment Acceleration Act
Press Release
-
updated: Nov 27, 2018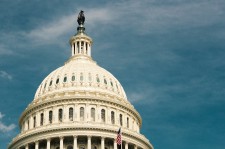 ROHNERT PARK, Calif., November 27, 2018 (Newswire.com) - Ameritech Financial is closely following the Student Loan Repayment Acceleration Act that Senator Cory Gardner of Colorado proposed recently. If this bill passed it would allow employers to contribute up to $10,000 per year towards their employee's student loan debt. If an employer decided to use this bill they would be able to decide whether they would match an employee's contributions, either fully or partially, or pay a certain amount regardless of an employee's contributions. While this Act would drastically help many borrowers if it were passed, there are many corporate policies that may help borrowers today. Ameritech Financial, a document preparation company, assists student loan borrowers in applying for federal income-driven repayment plans available now but believes legislation enabling student loan assistance benefits would also benefit borrowers.
"Student loans are a problem that everyone is trying to solve," said Tom Knickerbocker, Executive Vice President of Ameritech Financial. "With all of the alternative plans available to a borrower and all of the new policies enacted to confront student loans, it feels like we may be making steady progress towards solving the student loan crisis."
The Student Loan Acceleration Act would be a huge benefit to borrowers, but there are already corporate policies in place which may be able to help. Companies like PwC have already created a program to help their employees repay their student loans by up to $1,200 per year. Contributions like these may become more common due to a recent IRS ruling that allowed companies to make student loan assistance a part of their tax-deductible 401(k) plans. However, these benefits only apply to people involved in specific organizations that are using this ruling.
One of the most successful policies for student loan assistance may be the income-driven repayment (IDR) plans available to all borrowers of federal student loans. Aligning with an IDR can potentially lower a student loan borrower's monthly student loan bill to 10 to 15 percent of their monthly discretionary income and result in federal student loan forgiveness after remaining in the plan for 20 to 25 years. The navigation of the different options and completion of paperwork may be difficult or overwhelming for some, but the program provides a long-term solution to pay down student loans while having the repayments adapt to a borrower's individual situation. IDRs are currently available to most borrowers who have federal student loans, though due to bad information given by some student loan servicers, many borrowers may not realize the options available to them.
"We see the difficulties that student loan borrowers face and we are happy that so many people are doing all they can to help solve the student loan problem," said Knickerbocker. "We hope to help student loan borrowers find the plan that they need in order to regain control over their own finances."
About Ameritech Financial
Ameritech Financial is a private company located in Rohnert Park, California. Ameritech Financial has already helped thousands of consumers with financial analysis and student loan document preparation to apply for federal student loan repayment programs offered through the Department of Education.
Each Ameritech Financial telephone representative has received the Certified Student Loan Professional certification through the International Association of Professional Debt Arbitrators (IAPDA).
Ameritech Financial prides itself on its exceptional Customer Service.
Contact
To learn more about Ameritech Financial, please contact:
Ameritech Financial
5789 State Farm Drive #265
Rohnert Park, CA 94928
1-800-792-8621
media@ameritechfinancial.com
Source: Ameritech Financial
Share:
---
Categories: Financial News, Financing and Student Loans
Tags: employee benefits, income-driven repayment, student debt, student loan repayment, Student Loan Repayment Acceleration Act, student loans
---