Ameritech Financial: Taking Student Loan Consumer Compliance to a New Level
The Company's Executives Challenge the Student Loan Assistance Industry to Shape Up or Get Out!
Press Release
-
updated: Feb 22, 2017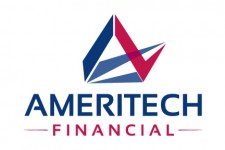 El Dorado Hills, CA, February 22, 2017 (Newswire.com) - ​​Northern California based student loan assistance company Ameritech Financial has taken another great leap forward in the up and coming industry that specializes in federal student loan document preparation assistance.
In a time where the student loan deficit has grown to over $1.4 trillion and several bad actors have entered the student loan document preparation space, Ameritech Financial has gone above and beyond the industry requirements for compliance and transparency to ensure that borrowers have a reliable place to go for student loan help.
"There's a lot of deceptive practices occurring out there both on the private and servicer level," says Tom Knickerbocker, Executive Vice President of Ameritech Financial, "and it's hard for a borrower who is already struggling to make ends meet, who has been forgotten about by their servicer, to know which company to trust in helping them find a federal program that works best for them."
"It's important that people know that we are not the Department of Education or a loan servicer, that these programs are freely available through the Department of Education, that we do not make loan payments on the borrower's behalf, and we only get paid once we do the work, and not before."
Most document preparation companies operating in the same industry as Ameritech Financial typically sell borrowers "assembly line services," where, regardless of their specific financial situation or their loan structure, the borrowers will be thrown into a loan consolidation – an irreversible process that may harm the borrower more than benefit them.
And why do borrowers agree to such a thing?
"It's all about what is disclosed in the enrollment process," says Tom Knickerbocker, "Borrowers contact document preparation assistance companies when they feel they have nowhere else to go. They can barely afford to get by as is. So when they hear about a 'too good to be true' offer to eliminate their student loan debt tomorrow, they're ready to sign on the dotted line to anyone on the other side of the phone. It's a terrible way to take advantage of people and a disgraceful business practice, which is why we do things differently at Ameritech."
There's clearly a high demand for student loan assistance companies because of the temperamental environment surrounding loan servicer corruption - including some recent big headlines surrounding loan servicer giants ACS and Navient and their suspicious business practices.
Borrowers rely on companies like Ameritech Financial to ensure that their applications are being received and processed in a proper manner so they can benefit from any and all federal programs available to them through the Department of Education. With loan servicers under heavy scrutiny, and predatory companies lurking in the private sector, identifying these "bad actors" from a consumer level can be challenging.
In a recent article by the popular student loan blog The College Investor, the author describes in detail the overwhelming amount of scam companies practicing rampant deception, taking advantage of borrowers who are just looking for an easy way out of their ever-growing student loan debt. Many student loan document preparation companies claim to offer everything a borrower could want: reduced or eliminated monthly payments, total loan forgiveness, an unrealistic payment plan. Unfortunately, it's just not that simple.
So, what makes Ameritech Financial the industry leader in Student Loan document preparation assistance? What makes them different?
Disclosures
Ameritech Financial takes enrollment disclosures seriously. From the disclosures listed on the top fold of their website, to a dedicated disclosure popup page, to disclosures provided to clients during the enrollment process, Ameritech Financial makes every effort possible to inform the client of their role in the student loan program application process and the services being performed on the borrowers' behalf.
"It's important that people know that we are not the Department of Education or a loan servicer, that these programs are freely available through the Department of Education, that we do not make loan payments on the borrower's behalf, and we only get paid once we do the work, and not before," says Tom Knickerbocker.
It all starts with the Telemarketing Sales Rule (TSR), which requires companies like Ameritech financial to make specific disclosures of the goods or services being sold over the phone. Most importantly, however, it requires companies to clearly disclose the services being rendered, the cost for those services, and sets payment restrictions for the sale of such goods or services.
During the enrollment process, clients of Ameritech Financial receive a full disclosure of all fees and service costs as well as any restrictions, limitations or conditions of the services being provided. The refund and cancellation policies are also extensively reviewed during the enrollment process before any document is signed. All enrollment agents are trained and use strict scripting, and are required to recite all disclosures before the enrollment process even begins.
Dedicated Accounts
All clients of Ameritech Financial have use of a third-party dedicated account for all fees paid to Ameritech, which is also disclosed during the enrollment process. Dedicated accounts act as a third-party escrow service that work on behalf of the client. Essentially, when a client makes a payment to Ameritech for their services, the dedicated account provider is the "middle man" that actually holds the fees securely for the client until services are fully rendered by Ameritech Financial. This means that Ameritech does not get paid until the work has been completed to the client's satisfaction and the client has made their first payment on their new program.
Marketing
Ameritech Financial takes special care in how they market their services, including the specific disclosures in all their marketing materials. On all materials marketed by Ameritech, borrowers will know that Ameritech Financial is a private company, not affiliated with the Department of Education, and that they don't promise the world – only the possibility of qualifying for one or more of the many free programs available to them through the government.
Verification and Compliance
After a borrower enrolls with Ameritech Financial, they are sent to a third-party Verification Specialist who reviews all newly signed documents with the borrower on the phone. Their job is to make sure that the client fully understands the services to be performed by Ameritech Financial on the client's behalf, that the client is aware of the fees for such services, and that all disclosures are reviewed once more. Only after agreeing to all terms and conditions are they then considered an official client of Ameritech Financial.
While the client may be done with their part of the enrollment process, the enrollment is then evaluated by Ameritech Financials Compliance Team which utilizes a 21-point compliance check that must be approved and signed off by management.
"We leave no stone unturned," says Tom Knickerbocker," Every call that comes through our enrollment line is evaluated. We make sure that all disclosures are made on every call, that our scripts are followed to a tee, and that our clients have a clear expectation and understanding of the services they are paying for and not paying for."
When asked how the company handles a poor compliance evaluation, he simply said, "We have a zero tolerance policy for deceptive sales practices. If and when it's caught, it's dealt with swiftly."
IAPDA and AFSLR
All agents at Ameritech Financial, both on the enrollment side and on the customer service side become certified with the International Association of Professional Debt Arbitrators (IAPDA) before speaking with clients or borrowers interested in AmeriTech Financial's services. By completing a certification offered through IAPDA, agents have a full understanding of the student loan industry from the different types of loans available to borrowers, to the multitude of repayment programs available, and everything in between.
In addition to the companywide certification mandate, Ameritech Financial is a member of the Association for Student Loan Relief (AFSLR). From their site, the founding principles of the AFSLR are:
·         To support individuals dealing with student loan debt
·         To promote and enforce industry "best practices"
·         To provide a forum for like-minded companies in the industry to exchange ideas and networking opportunities
·         To advocate for consumer-centric legislation at the state and federal level that protects consumers.
In an age where 1 in 8 Americans have federal student loan debt and 1 in 5 student loan borrowers are in default, it's safe to assume that there will likely be company's engaging in predatory business practices that are looking to take advantage of people who are desperately in need of help. If you are student loan borrower and are considering using a third-party company like Ameritech Financial, it is vital that you to do your own research. If you'd like to find out if you might qualify for one of the many programs offered by the Department of Education, give Ameritech Financial a risk-free call to see what options may be available to you. They can be reached Monday through Friday from 7am to 7pm PST.
About AmeriTech Financial
AmeriTech Financial is located in El Dorado Hills, California, not far from the California state capital of Sacramento. AmeriTech Financial has already helped thousands of people with financial analysis and student loan document preparation services for federal loan forgiveness programs offered through the Department of Education.
Each representative has received the Certified Student Loan Professional Certification through the International Association of Professional Debt Arbitrators (IAPDA) and in an active member of The Association for Student Loan Relief (AFSLR).
AmeriTech Financial prides themselves on their exceptional customer service and client fulfillment.
Contact
To learn more about AmeriTech Financial, please contact:
Ameritech Financial
1101 Investment Blvd Ste. 290
El Dorado Hills, CA 95762
1-800-792-8621
Source: Ameritech Financial
---
Categories: Finance, Financing and Student Loans
Tags: Ameritech Financial, Compliance, Document Preparation, Federal Student Loans, Loan Servicers, Student Loan Compliance, Student Loans
---