Ameritech Financial Takes Lead From FTC Action to Aid Consumers in Tough Gig Economy and Assists Student Loan Borrowers
Press Release
-
updated: Aug 13, 2018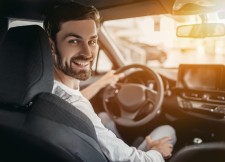 ROHNERT PARK, Calif., August 13, 2018 (Newswire.com) - Millennials face a variety of challenges in today's economy. It can be difficult to establish a solid lifestyle when there is insufficient income, underemployment, and high student loan debt. Many people are embracing the gig economy to earn a side income or even a flexible primary income. However, to cover living expenses and bills, that income must be reasonably predictable. Recently, the FTC negotiated a settlement with Uber to make up for alleged exaggerations of income in some cities. Such exaggerations may make monthly expenses difficult for those drivers to plan for. Ameritech Financial, a document preparation company that helps student loan borrowers apply for federal repayment plans, reminds borrowers that if their income does not cover their federal student loans as well as their other expenses that they may be well-suited for an income-driven repayment plan (IDR).
The FTC's complaint against Uber alleged that the company falsely claimed that drivers would see a median annual income of more than $90,000 in New York and $74,000 in San Francisco. In both those cities, living costs are high and it's extra important to plan that income well. However, the FTC alleged that only about 10 percent of drivers employed by Uber were actually reaching those income estimates. The FTC's action led to a settlement in which Uber drivers may receive a check in the mail. The average amount is $222.96.
It can hurt people financially when income does not align with monthly expenses. Federal student loan repayment plans are intended to aid borrowers who have low income, a large family or both by calculating monthly payments relative to income and family size. While not every Uber driver will find a substantial check in their mailbox, many of them struggling with student loans may find relief in an IDR.
Ameritech Financial assists borrowers who work full-time jobs, part-time, and even freelance and gigs to apply for IDRs.  Such repayment plans calculate payments relative to income and family size and can end in the forgiveness of any balance remaining after 20 to 25 years of enrollment. The company's goal is to reduce financial stress by helping its clients navigate these federal repayment programs that many borrowers find complex and confusing.
About Ameritech Financial
Ameritech Financial is a private company located in Rohnert Park, California. Ameritech Financial has already helped thousands of consumers with financial analysis and student loan document preparation to apply for federal student loan repayment programs offered through the Department of Education.
Each Ameritech Financial telephone representative has received the Certified Student Loan Professional certification through the International Association of Professional Debt Arbitrators (IAPDA).
Ameritech Financial prides itself on its exceptional customer service.
Contact
To learn more about Ameritech Financial, please contact:
Ameritech Financial
5789 State Farm Drive #265
Rohnert Park, CA 94928
1-800-792-8621
media@ameritechfinancial.com
Source: Ameritech Financial
---
Categories: Financing and Student Loans, Financial News
Tags: federal student loans, FTC, gig economy, income-driven repayment
---