Ameritech Financial: Strategies to Make College Worth the Investment
Press Release
-
updated: Oct 22, 2018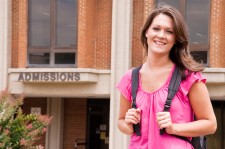 ROHNERT PARK, Calif., October 22, 2018 (Newswire.com) - A constantly challenging question for parents and students is this: Is college worth it? The simple answer remains yes. The wage gap between college and high school graduates has only grown larger and now stands at about $460 per week, more than $750,000 in a lifetime of work. This takes into account the nearly $40,000 in debt that a graduate leaves college with. Unfortunately, this decision has become more difficult due to pressures that student loan debt places on borrowers. For those overwhelmed by this burden, Ameritech Financial, a document preparation firm, assists borrowers in applying for and maintaining enrollment in federal programs, such as income-driven repayment plans (IDRs), that might lower monthly payments.
"With the high cost of going to college and the large amount of debt that most students accumulate, it's important to look at higher education as an investment," said Tom Knickerbocker, Executive Vice President of Ameritech Financial. "For those who have already taken on too much debt, we can help borrowers find the right IDR and assist them in navigating the sometimes complex process of applying for programs that may possibly lower their monthly payment based on income and family size."
Despite better outcomes for college graduates, experts suggest that families and students carefully consider cost-saving strategies. For example, parents need to be very realistic with their children about how much they can contribute and warn them against taking on too much debt. Students need to understand the difference between private loans and federal loans, which generally have lower interest and have more protections than private loans. Another strategy is to get a clear picture of the real price of attending a college with net price calculators, which consider all factors in going to college.
Local community colleges, once considered to be mere extensions of high school, should be closely examined. Many have partnerships with four-year institutions that guarantee transfers if certain academic goals are met. The cost is much lower and could even allow for living at home for two years, cutting cost and debt nearly in half. The standard rule of thumb for borrowing is to take out no more in loans than a student will earn in their first year's salary. This means becoming very clear about what their job prospects are and being very aggressive about pursuing them as they go through college. Experts recommend making the most of internships and industry connections while in school so that students are ready to attack their student loan debt immediately after graduating.
"For good or bad, families and students have to look extremely carefully at college cost and how that will affect life after college," said Knickerbocker. "For those that end up running into trouble, we can help make your life more manageable by guiding you through the IDR application process and even help you keep up with required yearly recertifications."
About Ameritech Financial
Ameritech Financial is a private company located in Rohnert Park, California. Ameritech Financial has already helped thousands of consumers with financial analysis and student loan document preparation to apply for federal student loan repayment programs offered through the Department of Education.
Each Ameritech Financial telephone representative has received the Certified Student Loan Professional certification through the International Association of Professional Debt Arbitrators (IAPDA).
Ameritech Financial prides itself on its exceptional customer service.
Contact
To learn more about Ameritech Financial, please contact:
Ameritech Financial
5789 State Farm Drive #265
​Rohnert Park, CA 94928
1-800-792-8621
​media@ameritechfinancial.com
Source: Ameritech Financial
Share:
---
Categories: Financing and Student Loans, Financial News
Tags: college education, federal student loans, income-driven repayment, investment, minimize debt
---