Ameritech Financial Positions Clients for Success in PSLF Program
Press Release
-
updated: Sep 8, 2017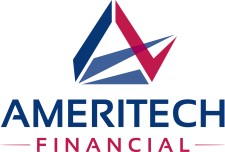 ROHNERT PARK, Calif., September 8, 2017 (Newswire.com) - Every day, student loan borrowers are up against great odds when they try to manage their student loans. With the rising interest rates, doubts about the future of federal student loan programs, and continuing problems with servicers, borrowers may not always know if they are in the best position. Amid uncertainty surrounding the Public Service Loan Forgiveness program, Ameritech Financial, a document preparation company that specializes in federal student loans, has positioned their eligible clients for success in Public Service Loan Forgiveness (PSLF) from the beginning so they are unharmed by recent events.
Since inception, PSLF has been both promising and problematic for borrowers hoping to earn student loan forgiveness in exchange for 10 years of work in public service. Created in 2007, the first wave of applicants should expect to receive forgiveness this October. But because of the complaints throughout the years, recent statements about the validity of employment approvals, and speculation that the program could be eliminated, many are wondering if there will be any forgiveness at all.
"Thousands of borrowers sacrificed career moves to take jobs in public service organizations under the impression that after 10 years, their debt would be forgiven," said Tom Knickerbocker, Executive Vice President of Ameritech Financial. "They saw more value in working for the public and having their loans forgiven rather than taking their chances in non-public service jobs and struggling to pay their loans off in full with their after-tax income."
Thousands of borrowers sacrificed career moves to take jobs in public service organizations under the impression that after 10 years, their debt would be forgiven.
The Public Service Loan Forgiveness program was created to encourage people to take often lower paying public service jobs without putting them at a financial disadvantage later in life. However, while the rewards are great, the process has become cumbersome. According to Rohit Chopra, former student loan ombudsman at the Consumer Financial Protection Bureau (CFPB), PSLF "is one of the most complex programs ever concocted by Congress." He worries that the many people counting on relief from PSLF will "be flatly rejected on a technicality."
His fears are not unfounded. According to a CFPB report in June, "borrowers report that servicing obstacles affecting each requirement of the PSLF program have obstructed their ability to successfully make progress towards the loan forgiveness that would support their sustained public service." To qualify, borrowers must have Direct Loans in one of a few repayment plans and make 120 payments while working full-time for a qualifying government or non-profit employer.
The primary complaints regarding PSLF refer to loan servicers withholding essential information about eligibility; enrolling borrowers in ineligible repayment plans or failing to consolidate their loans to Direct Loans; placing borrowers in deferment or forbearance — either while the borrower goes back to school or while the servicer processes consolidation or income-based repayment annual certification applications — in which borrowers cannot make qualifying payments; and many more.
With all the hoops borrowers already have to jump through to qualify for PSLF, it's becoming clear that borrowers need support and guidance that student loan servicers simply can't provide. That's where Ameritech Financial comes in. They have the expertise and experience to help borrowers through the process to the end, which is approaching for the first wave of applicants.
"From day one, we at Ameritech Financial have always properly positioned our clients for the PSLF program," said Knickerbocker. "Regardless of the obstacles, we have protected our clients from the mishandling many other borrowers are being subjected to. In the end, our clients know that we look out for them."
About Ameritech Financial
Ameritech Financial is located in Rohnert Park, California. Ameritech Financial has already helped thousands of people with financial analysis and student loan document preparation for federal student loan forgiveness programs offered through the Department of Education.
Ameritech Financial is a member of the Association for Student Loan Relief (AFSLR), and each representative on the phone has received the Certified Student Loan Professional certification through the International Association of Professional Debt Arbitrators (IAPDA).
Ameritech Financial prides themselves on their exceptional Customer Service.
Contact
To learn more about Ameritech Financial, please contact:
Ameritech Financial
5789 State Farm Drive #265
Rohnert Park, CA 94928
1-800-792-8621
customer.service@ameritechfinancial.com
Source: Ameritech Financial
---
Categories: Financial News, Financing and Student Loans
Tags: Federal Student Loan Debt, Income-Based Repayment Plans, Student Loan Debt
---