Ameritech Financial on the Morality of Student Loan Repayment
Press Release
•
updated: Oct 1, 2018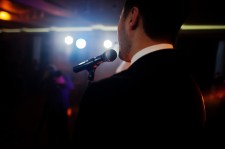 ROHNERT PARK, Calif., October 1, 2018 (Newswire.com) - The topic of the student loan problem America has at hand is a hotly debated issue. Some people think the blame lies with lenders and their practices and others say that it's the fault of the borrowers. When government officials come forward saying their piece -- that the student loan crisis at hand is an issue of morality and the fault of borrowers -- that's going to spark some controversy. Ameritech Financial, a document preparation service company that works with struggling borrowers to help them apply for federal repayment programs, says that this issue at hand is much more complicated than blanket statements, especially because of how this problem has drastically impacted our country.
"Student loan borrowers are facing hard times as the student loans crisis gets worse and various people have conflicting opinions on it," said Tom Knickerbocker, executive vice president of Ameritech Financial. Recently, Mick Mulvaney, acting director of the Consumer Financial Protection Bureau (CFPB), has said that he is worried about the morality of the issue of student loans. He says he is concerned about how there is a moral obligation to pay back student loans and how there are potential repercussions for young people not having to pay back the first major loan they take out.
Student loan borrowers are facing hard times as the student loans crisis gets worse and various people have conflicting opinions on it.

Tom Knickerbocker, Executive Vice President of Ameritech Financial
While there are repercussions for every action taken, there are thousands of borrowers struggling to repay that this isn't their first financial obligation. They understand that loans are meant to be repaid, but when it starts forcing borrowers into poverty and hurting their quality of life, there should be ways to fix that. Even if the borrowers struggling with repayment are young, what good does it do to have them haunted by their loans for the rest of their lives? This is especially true when the loans taken out are meant to attend college to meet a set societal standard.
Seth Frotman, the former ombudsman of the CFPB, made comments about resigning due to disagreement with how the student loan crisis is being handled. Many politicians and councilmen speak about the issue and will continue to talk about it until one way or another, it is no longer an issue. For student loan borrowers currently struggling, Ameritech Financial might be able to help them apply for federal income-driven repayment plans. These repayment plans have the potential to lower monthly payments and get them on track for student loan forgiveness in roughly 20-25 years. "We at Ameritech Financial believe that borrowers shouldn't have to struggle with repayment, so we do what we can to help them apply for much-needed federal repayment programs and help them with the yearly recertification process," said Knickerbocker.
About Ameritech Financial
Ameritech Financial is a private company located in Rohnert Park, California. Ameritech Financial has already helped thousands of consumers with financial analysis and student loan document preparation to apply for federal student loan repayment programs offered through the Department of Education.
Each Ameritech Financial telephone representative has received the Certified Student Loan Professional certification through the International Association of Professional Debt Arbitrators (IAPDA).
Ameritech Financial prides itself on its exceptional customer service.
Contact
To learn more about Ameritech Financial, please contact:
Ameritech Financial
5789 State Farm Drive #265
Rohnert Park, CA 94928
1-800-792-8621
media@ameritechfinancial.com
Source: Ameritech Financial
Related Media
Tags
Additional Links