Ameritech Financial on Federal Student Loan Deferment
Press Release
-
updated: May 17, 2018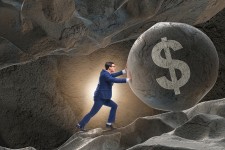 ROHNERT PARK, Calif., May 17, 2018 (Newswire.com) - Deferment might be a familiar status for federal student loans. All federal student loans are placed in deferment while the student is enrolled at least half time at a school. In deferment, loans are put on hold. While it can be helpful, borrowers might not always find it suitable to their financial situation. Ameritech Financial, a document preparation company that helps borrowers apply for federal income-driven repayment plans, reminds borrowers that deferment is just one of several federal repayment options that might benefit their situation.
"Deferment definitely has some advantages, but it isn't a catch-all solution," said Tom Knickerbocker. "It can be useful in specific situations, but there are other federal options that might be better suited if a borrower is unable to pay his or her loans."
While some advice that borrowers might find online may focus solely on deferment as a way to manage high payments, deferment has its own advantages and disadvantages. Some loan types — notably subsidized loans — might not accrue interest during periods in deferment. Even subsidized portions of consolidated loans may not accrue interest.
Deferment definitely has some advantages, but it isn't a catch-all solution.
Some servicers may suggest deferment for borrowers unable to pay their loans due to economic or unemployment hardship. Borrowers who believe that they will not be in hardship long will find deferment useful. However, in many cases of hardship, deferment might be used long-term. In such situations, deferment is not unlimited, and borrowers who keep their loans deferred may run out at some point.
The Department of Education offers a variety of repayment options other than deferment for borrowers who struggle with their loan payments. Forbearance is a delay option similar to deferment with one key difference: interest accrues on all types of loans while in forbearance. Borrowers who need a long-term solution to manage their loans may turn to income-driven repayment plans. Such plans calculate payments on income and family size and may end in forgiveness after 20 to 25 years of enrollment in such plans.
"Deferment can be a convenient option for short term relief," said Knickerbocker. "But for anything longer, IDRs might be better. At Ameritech Financial, we help borrowers understand IDRs in the context of their financial situation, and we help with the application and yearly recertification documents if they are in a program and desire to stay in it year to year."
About Ameritech Financial
Ameritech Financial is a private company located in Rohnert Park, California. Ameritech Financial has already helped thousands of consumers with financial analysis and student loan document preparation to apply for federal student loan repayment programs offered through the Department of Education.
Each Ameritech Financial telephone representative has received the Certified Student Loan Professional certification through the International Association of Professional Debt Arbitrators (IAPDA).
Ameritech Financial prides itself on its exceptional Customer Service.
Contact
To learn more about Ameritech Financial, please contact:
Ameritech Financial
5789 State Farm Drive #265
Rohnert Park, CA 94928
1-800-792-8621
media@ameritechfinancial.com
Source: Ameritech Financial
---
Categories: Financing and Student Loans, Financial News
Tags: deferment, federal student loans, income-driven repayment
---