Ameritech Financial: Low Pay and Student Loan Debt Causing Shortage of Commercial Pilots
Press Release
•
updated: Oct 8, 2018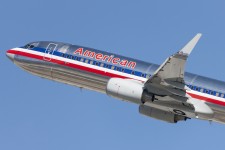 ROHNERT PARK, Calif., October 8, 2018 (Newswire.com) - Low pay, tuition cost and student loan debt are among the causes of a shortage of commercial airline pilots. According to a recent ctpost article, based on this deficit, U.S. regional carriers have already canceled many flights and eliminated service to smaller cities. Major international airlines have also cut thousands of flights. Though starting pay has increased over the last few years, it is still low considering student loan debt for commercial pilots can be closer to a medical student's balance than that from a four-year public university degree. Ameritech Financial, a document processing firm, is closely following this and all trends that affect student loan borrowers.
"When I'm on a flight, I don't want the pilot to be stressing about their student loans," said Tom Knickerbocker, executive vice president of Ameritech Financial. "Like all the borrowers we help, instead of worrying about their financial challenges, we want pilots to be able to focus on their jobs and their lives."
Like all the borrowers we help, instead of worrying about their financial challenges, we want pilots to be able to focus on their jobs and their lives.

Tom Knickerbocker, Executive Vice President of Ameritech Financial
Between 2008 and 2016, the number of U.S. commercial pilots decreased by 30,000, which is a timeframe that witnessed an expansion of demand for airlines. Just a few years ago, regional carriers paid their pilots as little as $20,000 per year. With demanding hours, time spent away from home and the stress of being responsible for the lives of passengers, many individuals interested in aviation decided it just wasn't worth it. Graduating from an aviation college can weigh down pilots with up to $300,000 in debt. Because of demand, beginning pay has increased to nearly $50,000 per year. Still, even if a potential pilot can get into an elite airline-sponsored program, such as one offered by JetBlue, the cost is $125,000. Most advisors suggest taking out no more student loan debt than one year of starting salary.
A global shortage of pilots is also affecting the U.S. market. China is so short of professional pilots, it is offering American captains salaries starting at $500,000 and, in addition, flights and furloughs home every three weeks. Even the military is suffering from a 25 percent reduction in fighter pilots due to the high pay and global demand of pilots. Quantas, the largest carrier in Australia, has been forced to return mothballed 747s to service since it doesn't have enough qualified pilots for its newer and more-efficient 737s. Japanese airlines have had to raise their mandatory retirement age to 67.
Because many aviation schools are not accredited, most student-pilots are forced to take out private loans that do not qualify for federal repayment options such as income-driven repayment plans (IDRs). For those with federal loans who find themselves overwhelmed by student loan debt, an IDR might be a way to lower monthly payments, based on income and family size, and gain some financial breathing room.
"Student loan debt continues to affect areas of life and the economy that you wouldn't expect," said Knickerbocker. "If you are overwhelmed by student loan debt and don't feel like you have a way out, we might just be able to sort out your options and help you navigate the sometimes overly complex federal repayment process. If you qualify, your monthly payments can possibly decrease and you can qualify for forgiveness after 20 or 25 years."
About Ameritech Financial
Ameritech Financial is a private company located in Rohnert Park, California. Ameritech Financial has already helped thousands of consumers with financial analysis and student loan document preparation to apply for federal student loan repayment programs offered through the Department of Education.
Each Ameritech Financial telephone representative has received the Certified Student Loan Professional certification through the International Association of Professional Debt Arbitrators (IAPDA).
Ameritech Financial prides itself on its exceptional customer service.
Contact
To learn more about Ameritech Financial, please contact:
Ameritech Financial
5789 State Farm Drive #265
Rohnert Park, CA 94928
1-800-792-8621
media@ameritechfinancial.com
Source: Ameritech Financial
Related Media
Additional Links