Ameritech Financial: Low-Income Borrowers May Be Struggling as Much as Defaulted Borrowers
Press Release
-
updated: Oct 25, 2018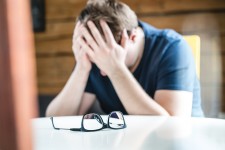 ROHNERT PARK, Calif., October 25, 2018 (Newswire.com) - It's been said for years that college is one of the best ways to get ahead in life. Most people would love a solid roadmap to that end goal, of not even being crazy rich but solidly comfortable, but with the high cost of college and immense student loan debt, that roadmap that college is supposed to be hasn't been so clear. Ameritech Financial, a document preparation service company, has seen many of the pitfalls that student loan borrowers can encounter and that those borrowers who have low income and are barely covering their payments are often in as bad of a situation as borrowers who have defaulted.
Defaulting on student loans is rough due to the credit damage, emotional damage and sometimes wage garnishments that infringe on already limited money. Borrowers who have so far managed to avoid defaulting but that have low income may be struggling just as much as those who have defaulted. Those borrowers that struggle to avoid defaulting may not necessarily have been able to complete the work for a degree but are still saddled with loan debt that they have to repay. "Since largely the idea with student loan debt is that it'll be repayable once someone has a higher-paying job thanks to the degree they earned, not getting a degree and then not getting that higher-paying job is likely to wreak havoc on a borrower's financial wellness," said Tom Knickerbocker, executive vice president of Ameritech Financial.
Someone just barely avoiding default on their student loans may not feel like they have too many options to get out of their tough situation. Ameritech Financial may be able to help qualified student loan borrowers apply for federal income-driven repayment programs that can potentially lower their monthly payments and get them on track for student loan forgiveness after 20-25 years of being in the program. "We believe student loan repayment shouldn't have to be a struggle. That's why we're so committed to helping our clients and being a student loan advocate," said Knickerbocker.
About Ameritech Financial
Ameritech Financial is a private company located in Rohnert Park, California. Ameritech Financial has already helped thousands of consumers with financial analysis and student loan document preparation to apply for federal student loan repayment programs offered through the Department of Education.
Each Ameritech Financial telephone representative has received the Certified Student Loan Professional certification through the International Association of Professional Debt Arbitrators (IAPDA).
Ameritech Financial prides itself on its exceptional customer service.
Contact
To learn more about Ameritech Financial, please contact:
Ameritech Financial
5789 State Farm Drive #265
​Rohnert Park, CA 94928
1-800-792-8621
​media@ameritechfinancial.com
Source: Ameritech Financial
Share:
---
Categories: Financial News, Financing and Student Loans
Tags: defaulted loans, income-driven repayment, low income, student debt, student loan repayment, student loans
---