Ameritech Financial: IRS Allows an Employer to Make Tax-Free Contributions to Student Loan Repayment
Press Release
-
updated: Aug 31, 2018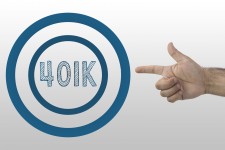 ROHNERT PARK, Calif., August 31, 2018 (Newswire.com) - The Internal Revenue Service (IRS) has recently allowed an employer to offer a student loan repayment benefit as part of its retirement plan. Though limited to a single unnamed employer, there is speculation that this decision could open the doors to other employers offering similar benefits. This "private letter ruling" does not set precedent, though it may embolden other employers to tie student loan repayment contributions to 401(k) contributions while assuring compliance with existing law. Ameritech Financial (Ameritech), a document preparation company, similarly helps student loan borrowers by guiding them through the sometimes complex process of applying for and maintaining enrollment in a federal repayment program, such as an income-driven repayment plan (IDR).
"Being experts in the field of student loan repayment and trusted advocates for our clients, we welcome all advantageous developments for those struggling to repay their student loan debt," said Tom Knickerbocker, Executive Vice President of Ameritech Financial. "We can help you find and decide if an IDR is the right choice for you, possibly lowering your monthly payment based on income and family size to allow you to regain command of your financial direction."
More than 85 percent of young workers indicate that they would commit to staying with their employer for five years or more if they received employer assistance in paying off their student loans. At this point, only four percent of employers offer some type of student loan repayment program benefit.
In the plan outlined in the private letter ruling, the IRS stated that a specific anonymous employer can make up to five percent 401(k) contribution on a worker's behalf if the employee makes a student loan payment of at least two percent of their salary. Though it is likely that employers will come up with other plans, this ruling does open the path for employers to provide tax-free student loan repayment options to their employees. Companies and human resource organizations have pushed for Congress to introduce legislation to include student loan aid in the tax code, resulting in "The Employer Participation in Student Loan Assistance Act" introduced by Rep. Rodney Davis (R-IL).
Ameritech is also in the business of improving lives weighed down with student loan debt. For some borrowers, IDRs might be an excellent option and Ameritech can possibly help clear the path on the way to increased financial health and wellness by assisting with application and recertification paperwork.
"It is encouraging to see that employers, the IRS and Congress are beginning to work constructively on this major national challenge that we have been building solutions to for the last several years," said Knickerbocker. "It is important for overwhelmed borrowers to realize that there is help out there for them. We can assist them in finding out if an IDR is right for them."
About Ameritech Financial
Ameritech Financial is a private company located in Rohnert Park, California. Ameritech Financial has already helped thousands of consumers with financial analysis and student loan document preparation to apply for federal student loan repayment programs offered through the Department of Education.
Each Ameritech Financial telephone representative has received the Certified Student Loan Professional certification through the International Association of Professional Debt Arbitrators (IAPDA).
Ameritech Financial prides itself on its exceptional Customer Service.
Contact
To learn more about Ameritech Financial, please contact:
Ameritech Financial
5789 State Farm Drive #265
Rohnert Park, CA 94928
1-800-792-8621
media@ameritechfinancial.com
Source: Ameritech Financial
---
Categories: Financing and Student Loans, Financial News
Tags: 401(k), employee benefits, federal student loans, income-driven repayment, student loan benefit
---