Ameritech Financial: Homeownership Less Accessible, Still Part of the Dream for Those With Student Loan Debt
Press Release
•
updated: Oct 9, 2018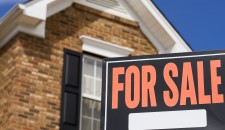 ROHNERT PARK, Calif., October 9, 2018 (Newswire.com) - Though the effects of student loan debt on homeownership have been studied, recent research by NeighborWorks not only confirms but also deepens understanding of the issue. In particular, student loan debt reduces the ability of prospective buyers to decrease debt and improve credit scores, two of the most important factors enabling mortgage loan approval. And, unfortunately, these factors are exacerbated in areas of high-cost housing where high rents make saving difficult and high house prices drive up mortgage payments. Ameritech Financial, a document preparation company, helps borrowers navigate the sometimes complex process of applying for and maintaining enrollment in federally available student loan repayment programs, such as income-driven repayment plans (IDRs).
"Student loan debt puts so much out of reach for so many individuals," said Tom Knickerbocker, executive vice president of Ameritech Financial. "If you are overwhelmed by student loan debt, an IDR can possibly drive down your monthly payment to something manageable, giving you the breathing room you have been wanting."
If you are overwhelmed by student loan debt, an IDR can possibly drive down your monthly payment to something manageable, giving you the breathing room you have been wanting.

Tom Knickerbocker, Executive Vice President of Ameritech Financial
Currently, more than 44 million borrowers owe more than $1.5 trillion, which is 42 percent of all consumer debt. This is a massive 130 percent increase since 2008. According to the survey, nearly 60 percent of Americans who have student loan debt say it is at least somewhat of an obstacle to buying a home.
In addition, research indicates that women are disproportionately affected, owing 66 percent of all student loan debt, at nearly $900 billion. Student loan debt is carried by 29 percent of women compared to 23 percent of men and more women of color, 48 percent, hold student loan debt than any other group. Unfortunately, all this debt takes its toll in stress, with half the women who have student loan debt worrying about their debt all or most of the time.
Despite these factors, owning a home remains a goal for many. Eighty percent of adults and 68 percent of millennials see homeownership as a step toward financial stability. Though three-quarters of adults with student loan debt said they agree that buying a home is a complicated process, the same amount of people thought that it was part of the "American Dream." Unfortunately, nearly 70 percent of these respondents said they either definitely or probably do not have the savings that would lead to homeownership because of student loan debt.
"Student loan debt remains a national crisis and, for many, a personal tragedy," said Knickerbocker. "We can help you determine if you may qualify and which IDR may be the right program for you, assist you in applying for enrollment and making sure you maximize the benefit you have coming and then aid you in recertifying. We take the worry out of the process so you can concentrate on achieving your goals and reaching for your dreams."
About Ameritech Financial
Ameritech Financial is a private company located in Rohnert Park, California. Ameritech Financial has already helped thousands of consumers with financial analysis and student loan document preparation to apply for federal student loan repayment programs offered through the Department of Education.
Each Ameritech Financial telephone representative has received the Certified Student Loan Professional certification through the International Association of Professional Debt Arbitrators (IAPDA).
Ameritech Financial prides itself on its exceptional customer service.
Contact
To learn more about Ameritech Financial, please contact:
Ameritech Financial
5789 State Farm Drive #265
Rohnert Park, CA 94928
1-800-792-8621
media@ameritechfinancial.com
Source: Ameritech Financial
Related Media
Additional Links