Ameritech Financial Explains the Mystery Behind Federal IDR Payment Calculations
Press Release
-
updated: Apr 16, 2018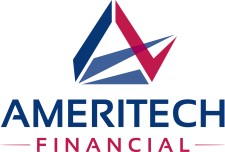 ROHNERT PARK, Calif., April 16, 2018 (Newswire.com) - Federal income-driven repayment plans (IDRs) can be very helpful for borrowers who cannot afford the payments under the Standard Repayment plan. IDRs boast flexible payments that change relative to changes in each borrower's situation. Knowing how those changes work may help borrowers plan their lives or make important decisions regarding student loan repayment. Ameritech Financial is a private document preparation company that helps borrowers complete applications for enrollment and recertification in federal IDRs.
"Borrowers don't have to calculate their own IDR payments, but knowing what goes into that calculation can empower them in repayment," said Tom Knickerbocker, Executive Vice President of Ameritech Financial.
In the simplest terms, IDR payments are calculated as a percentage of a borrower's discretionary income. However, discretionary income takes a little more brain power. For IDR purposes, discretionary income is the difference between the borrower's gross income and 150 percent of the federal poverty guideline for that borrower's family size and state of residence.
Borrowers don't have to calculate their own IDR payments, but knowing what goes into that calculation can empower them in repayment.
Borrowers can always access calculators that do the math for them. However, those tools may be most reliable for getting an estimate of what a borrower's IDR payment would be at this moment in time; such calculators often make assumptions that may not be accurate. For example, the federal student aid repayment estimator assumes that borrowers' income will grow 5 percent each year. That may not be accurate for all borrowers.
Knowing what goes into IDR payment calculations can empower borrowers who are currently in such repayment plans in making certain decisions. For example, borrowers can recertify their income early if they expect their income to increase or family to decrease, each of which could result in higher payments, or vice versa. Or, borrowers may choose to file their taxes a certain way to minimize IDR payments depending on the specific program they are enrolled in.
"We don't expect borrowers to do the math, but knowing the relationship between income, family size, and IDR payment can be useful," said Knickerbocker. "At Ameritech Financial, we help borrowers understand IDRs and how they might affect their personal situations. We also help clients with application and recertification paperwork when necessary."
About Ameritech Financial
Ameritech Financial is a private company located in Rohnert Park, California. Ameritech Financial has already helped thousands of consumers with financial analysis and student loan document preparation to apply for federal student loan repayment programs offered through the Department of Education.
Each Ameritech Financial telephone representative has received the Certified Student Loan Professional certification through the International Association of Professional Debt Arbitrators (IAPDA).
Ameritech Financial prides itself on its exceptional Customer Service.
Contact
To learn more about Ameritech Financial, please contact:
Ameritech Financial
5789 State Farm Drive #265
Rohnert Park, CA 94928
1-800-792-8621
customer.service@ameritechfinancial.com
Source: Ameritech Financial
---
Categories: Financing and Student Loans, Financial News
Tags: federal student loan repayment, federal student loans, income-driven repayment plans
---