Ameritech Financial: As States Move Towards New Servicer Regulations, Borrowers Have Repayment Options Now
Press Release
-
updated: Apr 16, 2018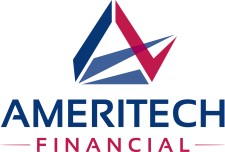 ROHNERT PARK, Calif., April 16, 2018 (Newswire.com) - Certain states may be asserting their ability to legislate student loan servicing practices. A bill cleared the Massachusetts state senate that, if it became law, would force loan servicers to acquire a business license to operate in the state, among other requirements. Ameritech Financial, a document preparation company which assists student loan borrowers in applying for repayment plans, encourages borrowers to explore their repayment options now.
"This is a battle between the states' priorities and the federal government's priorities when it comes to deciding how much power servicers will have," said Tom Knickerbocker, Executive Vice President of Ameritech Financial. "It's not clear what the precise impact on borrowers will be."
The movement of this bill in Massachusetts is seen as largely a move against the current administration and the Department of Education. As the current administration seems to be taking a more hands-off approach in regulating student loan servicing, state governments are taking up the cause themselves. While servicers argue that state-by-state rulemaking on loan servicing would create troublesome barriers to rendering service, proponents of these state laws argue they are in the interest of borrowers.
We keep an eye on all these legislative battles, but we're still out here doing our work to serve student loan borrowers in the meantime.
Ameritech Financial, a company completely independent of any government agency or student loan servicer, helps borrowers select and apply for federal repayment programs in order to seek a better repayment situation. Clients of Ameritech Financial receive a loan analysis and document preparation support to apply for income-driven repayment plans, which lower monthly payments for qualified borrowers. These plans are usually more affordable than the Standard plan because payments are based on income and family size.
"We keep an eye on all these legislative battles, but we're still out here doing our work to serve student loan borrowers in the meantime," said Knickerbocker. "Ameritech Financial clients can expect consistent, quality service from us."
About Ameritech Financial
Ameritech Financial is a private company located in Rohnert Park, California. Ameritech Financial has already helped thousands of consumers with financial analysis and student loan document preparation to apply for federal student loan repayment programs offered through the Department of Education.
Each Ameritech Financial telephone representative has received the Certified Student Loan Professional certification through the International Association of Professional Debt Arbitrators (IAPDA).
Ameritech Financial prides itself on its exceptional Customer Service.
Contact
To learn more about Ameritech Financial, please contact:
Ameritech Financial
5789 State Farm Drive #265
Rohnert Park, CA 94928
1-800-792-8621
customer.service@ameritechfinancial.com
Source: Ameritech Financial
---
Categories: Financing and Student Loans, Financial News
Tags: federal student loan debt, IDRs, income-driven repayment plans, servicer regulation, servicers, state legislation, student debt, student loans
---