Ameritech Financial Advises Consumers to Learn About Gas Pump Skimming Scams, Recommends FTC as Resource
Press Release
-
updated: Aug 13, 2018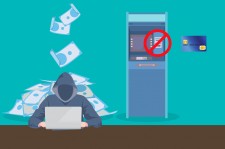 ROHNERT PARK, Calif., August 13, 2018 (Newswire.com) - Many Americans go to the gas station that's cheapest or most convenient for them. They may not be thinking about how thieves could be secretly stealing their debit card information while they fill up. All it takes is a skimming device attached to the card reader on the pump, but if a person is in a rush and between errands, they may not be aware of any warning signs. Months could go by when they suddenly notice a huge drop in their account balance. What happened to their money and who could have done this? Ameritech Financial, a document preparation company, commends the Federal Trade Commission (FTC) for exposing these scams and informing consumers how to look out for signs of wrongdoing at the gas pump.
Individuals worried about encountering skimming scams should research advice for spotting them. First, scammers may tamper with a security seal on the pump. The seal is only broken if the scammer opened the cabinet panel, and it may still be open when the gas customer arrives, which is another clue of wrongdoing. Additionally, American consumers should look out for card skimmers attached to the credit/debit card readers at the gas pump. If this isn't clear, the customer can try moving the card reader. If it doesn't budge, it should be authentic. The FTC also advises running a debit card as a credit card, in order to prevent using a debit PIN at the gas pump, or paying inside at the gas station. Student loan borrowers may encounter these scammers in their daily lives. It could really happen to anyone because the skimmers are attached to one pump for an extensive period of time; anyone who uses their card at that pump could be compromised.
Ameritech Financial advises its clients to keep their eyes on their financial records: from bank accounts to student loan payment notices and their credit score. It's not enough to check once a year. Regularly checking if the information and numbers add up will help build the habit, increase financial literacy and help prevent foul play in all areas of financial health. Gas pumps are just one small area where fraud or mishandled finances, such as payment confusion, can occur. Consumers can learn more about their rights about reporting fraudulent purchases and how to get paid back if they report it within a certain amount of time.
About Ameritech Financial
Ameritech Financial is a private company located in Rohnert Park, California. Ameritech Financial has already helped thousands of consumers with financial analysis and student loan document preparation to apply for federal student loan repayment programs offered through the Department of Education.
Each Ameritech Financial telephone representative has received the Certified Student Loan Professional certification through the International Association of Professional Debt Arbitrators (IAPDA).
Ameritech Financial prides itself on its exceptional customer service.
Contact
To learn more about Ameritech Financial, please contact:
Ameritech Financial
5789 State Farm Drive #265
Rohnert Park, CA 94928
1-800-792-8621
media@ameritechfinancial.com
Source: Ameritech Financial
---
Categories: Financing and Student Loans, Financial News
Tags: federal student loans, FTC, gas pump scam, income-driven repayment
---