America's Remanufacturing Company Implements New ERP System
BacTracs from Andlor Logistics Systems to optimize reverse supply chain services
Press Release
-
updated: Aug 30, 2018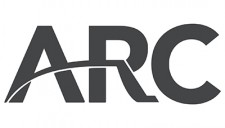 AUGUSTA, Ga., August 30, 2018 (Newswire.com) - America's Remanufacturing Company, a reverse logistics and remanufacturing solutions company servicing OEMs, Distributors, and Retailers, announces the implementation of BacTracs Reverse Logistics Management System across its North American operations. The new system supports ARC's rapid growth experienced in 2018 and enables ARC to deliver return and failure insights to support product development and design for remanufacturing.
David Hogan, ARC President, comments on the implementation, "We recognized that access to standard data across our service offerings would enable our customers to make faster and better decisions on returned goods. We worked closely with the Andlor team to roll-out a slightly customized version of the BacTracs ERP that will manage our current and planned business across our service offerings. We are very pleased with the initial results and customer feedback."
"America's Remanufacturing Company's robust returns management systems was ripe for optimization through our BacTracs system," stated Paul Rupnow, Director of Reverse Logistics Software Solutions. "The OEM and Retailer customer base ARC serves will have access to returns data at a level not experienced before in this sector. This new solution will greatly improve ARC's ability to maximize recovery and recapture value from these non-CE, non-IT products."
"It is a game changer for our business and will allow America's Remanufacturing Company to continue as a leader in the returns management of small appliance, floor care, microwaves, OPE and other categories," stated Paul Adamson, Chief Revenue Officer, ARC. "Our operations team and customers both will benefit from the real-time visibility of returns processing, automated workflows based on each client, and the built-in optimization to drive decisions for disposition."
About America's Remanufacturing Company
America's Remanufacturing Company (ARC) is a reverse logistics and remanufacturing solutions company that helps OEMs, Distributors, and Retailers reduce costs, protect brands, improve customer experience, and gain access to key data from returned products. Our solutions are guided by a simple principle: help companies redefine remanufacturing to improve their operations. ARC serves customers in key consumer product categories, including Small Appliance, Small Electric, Floorcare, Powered Hand Tools, and Outdoor Power Equipment. America's Remanufacturing Company is uniquely positioned as the only vertically integrated solutions company in North America to offer remanufacturing, recycling and resale services. ARC is a member of the Remanufacturing Industries Council and supports ANSI standard RIC001.1-2016: Specifications for the Process of Remanufacturing.
ARC Marketing Contact:
Paul Adamson
+1 512.731.5957
Source: America's Remanufacturing Company
Share:
---
Categories: Retail
Tags: ERP, Remanufacturing, Retail, Returns Management, Reverse Logistics
---