America's Remanufacturing Company Expands Remanufacturing Operations
New Production Lines Increase Microwave Remanufacturing Capacity By 150%
Press Release
-
updated: Dec 12, 2017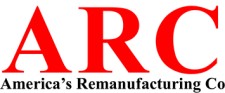 AUGUSTA, Ga., December 12, 2017 (Newswire.com) - America's Remanufacturing Company, a reverse logistics and remanufacturing solutions company servicing OEMs, Distributors and Retailers, announces the addition of four (4) new production lines to support growth in their small appliance remanufacturing center. The added capacity supports retailers and OEMs managing high volumes of returned countertop microwave ovens ranging in size from 0.7 cu ft. to 2.2 cu ft.
On the expansion, ARC CRO Paul Adamson said, "America's Remanufacturing Company identified a need in the market for high volume remanufacturing of countertop microwave ovens in support of both retailers and OEMs. Our services range from fee for service refurbishment and remanufacturing to a total solution that includes resale of the finished goods. We believe that our clients and their customers will benefit from this expanded service offering."
"OEMs are particularly keen on reducing the impact of returned appliances, like microwave ovens, and recognize the benefits of creating new markets for their brands. Offering less expensive remanufactured goods creates accretive value and has been shown to significantly increase brand awareness and potential customer base, with minimal impact on new product sales. The result is a major boost to our customers' bottom line," said David Hogan, ARC President. "We believe that by the end of first quarter 2018 ARC will have the capacity to produce 42,000 to 45,000 remanufactured microwave ovens per month in addition to our existing production." 
About America's Remanufacturing Company
America's Remanufacturing Company (ARC) is a reverse logistics and remanufacturing solutions company that helps OEMs, Distributors, and Retailers reduce costs, protect brands, improve customer experience, and gain access to key data from returned products. Our solutions are guided by a simple principle: help companies redefine remanufacturing to improve their operations. ARC serves customers in key consumer product categories, including: Small Appliance, Small Electric, Floorcare/Vacuums, Powered Hand Tools, and Outdoor Power Equipment. America's Remanufacturing Company is uniquely positioned as the only vertically integrated solutions company in North America to offer remanufacturing, recycling and resale services. ARC is a member of the Remanufacturing Industries Council and supports ANSI standard RIC001.1-2016: Specifications for the Process of Remanufacturing.
ARC Marketing Contact:
Paul Adamson
+1 512.731.5957
Source: America's Remanufacturing Company
Share:
---
Categories: Retail, Recycling, Production and Manufacturing
Tags: ARC, David Hogan, microwave oven, OEM, Paul Adamson, remanufacturing, retail, returns management, reverse logistics
---