America's Got Talent's Marty Brown Releases Single, Country Girls, to Country Radio
With 9.6 million views of his audition on AGT, Marty Brown is releasing his first single to country radio in over 25 years.
Press Release
-
updated: Feb 13, 2017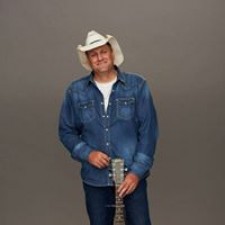 Nashville, TN, February 13, 2017 (Newswire.com) - Marty Brown is releasing his first single to country radio in 25 years, Country Girls.  The heart-felt and groovy country classic, Country Girls, was penned by hit songwriter Jimmy Yeary (I Drive Your Truck) and Marty Brown (I'm From the Country and I Like It That Way), and is sure to strike a chord in true country music lovers all over the United States and Canada.
Marty Brown's appearance on America's Got Talent in 2013, https://www.youtube.com/watch?v=KZIIkhcqPUk, has garnered 9.6 million views worldwide. The publicity of the reality tv show has caused a resurgence in his country music career.  As Howard Stern said of Marty, "You are an undiscovered treasure."
Marty Brown has produced a new country music video for the new radio single, Country Girls, https://www.youtube.com/watch?v=6B0phjry3KE.  Emphasizing the lyrics, "Country girls are like country roads.  They're full of curves and they're hard to hold," Marty's video utilizes the rural setting of Franklin, Kentucky, where he currently resides, and his hometown of Owensboro (Maceo), Kentucky where the CEO of Rural King flew in to supervise and personally take Marty up in one of the company helicopters.  The country music video features the Rural King store located in Owensboro, Kentucky, and his wife, Shellie Brown, who tricked him into performing on America's Got Talent.
American Singer-Songwriter, Marty Brown, is no stranger to country music.  He began the first of the WalMart tours, being personally endorsed by Sam Walton in the early 1990's.  He released 3 albums on MCA Records in the 90's and had 8 videos in heavy rotation on CMT.  He hung up his hat as an artist in the 90's after writing the country classic, I'm from the Country and I Like It That Way, for Tracy Byrd.  The song has had over 10 million radio plays and remains in rotation on most country radio stations as a staple of country music.
Marty's new single, Country Girls, is comparative to the music of classic country artist, George Strait, and is as current as country music singer, Chris Stapleton.  Marty Brown's lead guitar player, Darran Smith, formerly one of Tim McGraw's Dance Hall Doctors, has put together an all-star band to play behind the country crooner, Marty Brown.  Marty's website, www.martybrownmusic.com, will keep you updated for all shows and tv performances. Write to ilikeitthatwaymusic@yahoo.com for all press inquiries.
Source: Marty Brown Music
Share:
---
Categories: Celebrities, Music, Radio
Tags: America's Got Talent, Country Music, Howard Stern, Marty Brown
---
Related Files
Additional Links