American Medical Administrators, Inc. Announces the Acquisition of Kennett Pediatric and Adolescent Medicine, PC., and Doctor Andrew Beach Joining the Organization
Press Release
•
Aug 29, 2023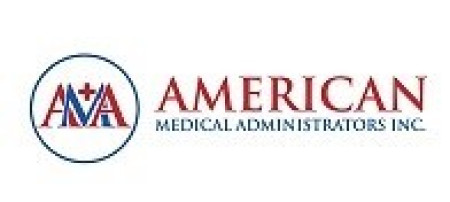 ST. LOUIS, August 29, 2023 (Newswire.com) - American Medical Administrators, Inc., a new and innovative healthcare services company focused on the development and commercialization of providing greater access to healthcare for underserved communities across America. Announced today, Doctor Andrew Beach, MD, has joined the company as the head of Pediatric and Adolescent Medicine.
"American Medical has provided a clear path for me to better serve my patients who are in rural areas, where our kids do not have a dedicated pediatric center," said Dr. Andrew Beach. He went on to further say, "I serve a population that extends for several counties however, the pressure of rising expenses and decreasing reimbursement has forced cutbacks in my patient services. American Medical has provided me access to much-needed resources and helped cut expenses through consolidation not the reduction of services."
"American Medical has now acquired an integral part of the primary care spectrum, further developing us into a vertically integrated healthcare system. Pediatrics and adolescent medicine are critically needed specialties, with an even greater demand in rural America where access to these services is most limited. American Medical will be utilizing the newly acquired infrastructure and capabilities to grow this business segment in scale. We are actively recruiting to create a comprehensive pediatric and adolescent medicine group," says Dr. Arshad American Medical's COO.
About American Medical
American Medical Administrators, Inc. is a vertically integrated healthcare system committed to empowering physicians and clinicians with efficient state-of-the-art diagnostic and therapeutic tools to provide all patients in their local communities have access to advanced, affordable, and comprehensive care. American Medical offers walk-in urgent care services combined with traditional family practice medicine and multi-specialty ambulatory surgical services. AMA is a physician-driven company designed with a patient-centric model, with the simple goal of providing the best healthcare quality in the 21st century. AMA championed the concept that Superior Patient Outcomes can be Driven by Innovative Technology.
For additional information about American Medical, please visit AMadministrators.com.
Forward-Looking Statements
This press release contains forward-looking statements within the meaning of the Private Securities Litigation Reform Act of 1995. All statements other than statements of historical facts are forward-looking statements, including, without limitation, those regarding our expectations of commercialization. Forward-looking statements involve inherent risks and uncertainties, and important factors could cause actual results to differ materially from those anticipated, including the factors identified under the captions "Risk Factors" and "Management's Discussion and Analysis of Financial Condition and Results of Operations" in our financial reports for this fiscal year which are accessible on the Investors page of our website at www.AMadministrators.com. Forward-looking statements speak only as of the date they are made, and we undertake no obligation to update them in light of new information or future events.
Investor and Media Contact
Nicholas Destefane
Managing Director,
Investor Relations
1-800-961-4826
10345 Watson Road
Saint Louis, MO 63127-1105
Source: American Medical Administrators, Inc.