Alpha CCO Announces the Nomination of Francis Dion as CEO
Alpha CCO, a company dedicated to supporting compliance activities, is happy to announce the nomination of Francis Dion as its new CEO
Press Release
-
updated: Jan 24, 2019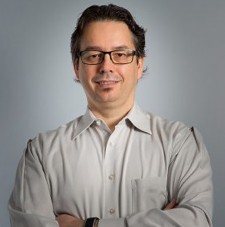 MONTREAL, January 24, 2019 (Newswire.com) - Alpha CCO, a company dedicated to supporting compliance activities, is happy to announce the nomination of Francis Dion as its new CEO.
Mr. Dion (https://linkedin.com/in/francisdion) is a seasoned entrepreneur with 30 years of experience leading and managing software development teams. With a bachelor's degree from Quebec University and a diploma from the MIT's Entrepreneurship Development Program, he was previously CEO of Xpertdoc, an award-winning company which under his leadership enjoyed 40% year-over-year growth, serving 800 customers worldwide with 60 employees across four countries. Author of a patent for the automated production of documents, he is especially interested in the impacts of technology and the role of entrepreneurs in society.
"It is with great pride that we are announcing the nomination of Francis Dion as CEO of Alpha CCO. Francis is a growth-focused and seasoned entrepreneur. His past accomplishments are a testament to his ability to lead teams creating innovative and quality products, serving customers and successfully competing on local as well as international markets," said Philippe Couture, co-founder of Alpha CCO.
"Since we started developing our software in December of 2015, our existing clients and new prospects have confirmed the need for our product. Francis, with his vast experience in the technology and client service area, is without a doubt the leader we needed to bring the company to the next level and make our software available across various markets worldwide", mentioned Sam Reda, co-founder and chair of the board at Alpha CCO.
Mr. Dion declared: "Alpha CCO fills a gaping need in organizations of any size, faced with ever-increasing regulatory and internal compliance requirements. I am very proud to join a team who successfully established their product's market fit and its ability to serve and satisfy customers. The company is ready for its next phase of growth, a task we now enthusiastically take on."
About Alpha CCO
Founded in 2015, Alpha CCO (https://alphacco.com/en) offers a flexible and easy to use platform to automate internal and external compliance activities. Its benefits include greater transparency in the application of internal controls, faster response to regulatory changes, seamless gathering of evidence for audit purposes and more generally reducing the costs associated with compliance.
For more information:
1.866.583.9633 / 1.514.298.1127
###
Source: Alpha CCO
Share:
---
Categories: Finance, Compliance and Regulations
Tags: CEO, compliance, nomination, software, technology
---