Allscripts Achieves Top Honors From Hospital Chains, IDNs and Networks for Integrated EHR, Interoperability, Population Health and Revenue Cycle Solutions, Black Book Survey
Press Release
•
updated: May 3, 2018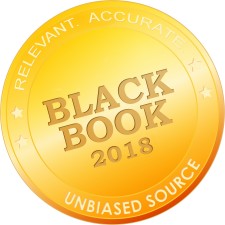 TAMPA, Fla., May 3, 2018 (Newswire.com) - Black Book Research's Q1 2018 poll of 490 U.S. corporate, chain and IDN hospitals revealed the highest user utilization and product satisfaction rates are being achieved in technologically-integrated health systems configuring their network solutions with EHR-centric vendors and more single-source solutions for revenue cycle management and population health.
Notably, 86 percent of users in hospital networks with single-source vendor EHR, RCM and population health products expressing a confident state of readiness for value-based care, compared to 18 percent of IDNs and hospital chains using disparate and siloed EHR, RCM, population health tools and health information exchanges.
79 percent of the hospitals responding using disparate EHR, RCM and population health products reported unresolved issues with product integrations, interoperability and lower utilization of the tools.
Based on the aggregate client experience and customer satisfaction scores on 18 key performance indicators tuned to hospital system, chain, corporation and/or IDN integration of documentation, population health operations and revenue cycle management the top-ranked electronic health records and billing software and service vendors for 2018 is Allscripts.
Other top performing integrated EHR/RCM/Population Health/HIE vendors in the 2018 Black Book Market Research Q1/Q2 user poll include: MEDITECH, Cerner, McKesson, Epic Systems and CPSI.
63 percent of network and chain hospitals under 150 beds have not settled on a full system technology suite or set of products that delivers to their expectations on value-based care, clinician usability, interoperability, and coordinated billing and claims. 7 in 10 of those system buyers report they are vetting single source vendors in Q2 2018. Over a third of those expect to make product decisions before the end of this calendar year.
About Black Book™
Black Book Market Research LLC provides healthcare IT users, media, investors, analysts, quality-minded vendors and prospective software system buyers, pharmaceutical manufacturers and other interested sectors of the clinical technology industry with comprehensive comparison data of the industry's top respected and competitively performing technology vendors. The largest user opinion poll of its kind in healthcare IT, Black Book™ collects over 57,000 viewpoints on information technology and outsourced services vendor performance annually. Black Book™ is internationally recognized for over 15 years of customer satisfaction polling.
Black Book™, its founder, management and/or staff do not own or hold any financial interest in any of the vendors covered and encompassed in this survey, and Black Book™ reports the results of the collected satisfaction and client experience rankings in publication and to media prior to vendor notification of rating results.
Follow Black Book™ on Twitter at http://www.twitter.com/blackbookpolls.
For methodology, auditing, resources, comprehensive research and ranking data, see http://blackbookmarketresearch.com.
Source: Black Book Research