Alliance Funding Group Upsizes Corporate Note to $39.0 Million
Press Release
•
Jul 25, 2023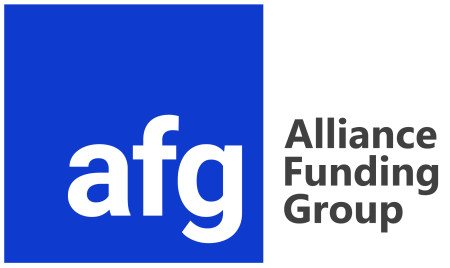 TUSTIN, Calif., July 25, 2023 (Newswire.com) - Alliance Funding Group ("AFG" or the "Company"), one of the largest privately-held equipment finance companies in the U.S., today announced the successful upsizing of its corporate notes to $39.0 million. The new issuance was assigned a BBB rating by a nationally recognized statistical ratings organization (NRSRO). Proceeds from this transaction will be used for working capital purposes and to finance growth, including potential future acquisition opportunities.
AFG is a market-leading vendor direct specialty finance company that provides small-ticket and middle-market equipment leasing, financing and working capital solutions to a broad range of businesses throughout the U.S. Since inception, the Company has funded more than $2.0 billion to over 25,000 businesses.
"We are grateful for the continued support from a core base of institutional investors that have demonstrated strong conviction in our growing platform," said Brij Patel, founder and President of AFG. "As competitors tighten their credit boxes, we recognize an outstanding opportunity to pick up market share, both organically and through potential synergistic acquisitions."
Brent Hall, Senior Vice President - Capital Markets, stated: "Following our successful securitization placed earlier in the year, this recent financing helps further fortify our balance sheet. We are experiencing significant demand from our customers and this additional capital will enable us to continue to meet their financial needs in a volatile economic environment."
Brean Capital, LLC served as the Company's exclusive financial advisor and sole placement agent in connection with the transaction.
About Alliance Funding Group
Alliance Funding Group was founded in 1998 and has grown to become one of the largest privately held equipment finance companies in the U.S. AFG provides leasing and financing solutions to a wide variety of businesses across a defined spectrum of credit types. AFG currently operates out of its headquarters in Tustin, California with offices in Los Angeles and Carlsbad, CA, Portsmouth, NH, Austin, TX, and Tacoma, WA. For more information, visit: www.afg.com.
Source: Alliance Funding Group