All-In Nutritionals Helps People 'Find Their Strong' With Affordable Wellness Products
Press Release
•
Sep 28, 2023
Formulator expert Lindsey Duncan founded All-In Nutritionals to simplify the wellness journey, offering a line of more than 40 'top-shelf supplementals at bottom-dollar prices'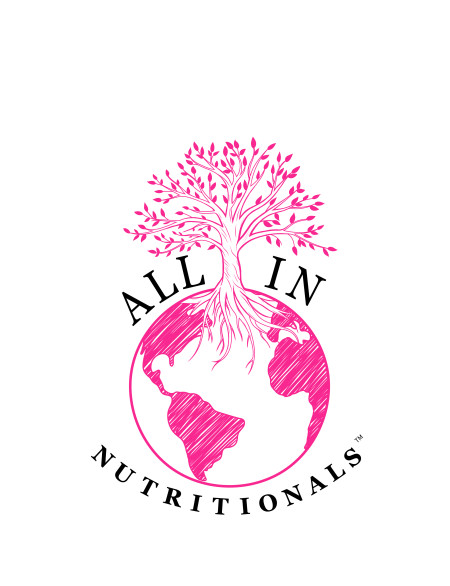 SPRINGFIELD, Ohio, September 28, 2023 (Newswire.com) - Lindsey Duncan, a pioneer and leader in natural health and nutrition for four decades, launched All-In Nutritionals LLC to return the nutritional supplements field back to its fundamentals. Now, All-In Nutritionals continues to expand its line to more than 40 supplementals, herbals, and snacks and plans to broaden its offerings into a full spectrum of wellness products.
Duncan, CEO of All-In Nutritionals, is regarded as one of the world's top formulators and has won multiple awards for his formulations. He built and ran four other supplement companies: Nature's Secret, Genesis Today, Pure Health, & Genesis Pure. After years of research, development, and testing, Duncan created All-In Nutritionals and sees it as the pinnacle of his calling in the health and wellness industry.
"People may wonder what sets us apart from other health and wellness companies out there, and that is a great question because the industry is easily oversaturated. It is hard to know who to trust and where to go," Duncan said.
"One of the main complaints I hear is that people do not know where to go or who to trust when it comes to natural wellness," he added. "There is so much conflicting information out there. You have overnight 'nutritionists' on platforms such as TikTok and Instagram telling you how to get healthy, and unfortunately, much of the time, this information is simply inaccurate."
In contrast, All-In Nutritionals has two goals for the people it serves: Simplifying health and making health affordable. Duncan points to the company's track record of expertise and commitment to quality:
Duncan's experience and credibility from 40 years in the health and wellness industry directly translate to every product he formulates.
Masterly formulated supplements that people can truly feel and see a difference from.
FDA-registered good manufacturing practices in manufacturing facilities.
Globally sourced and highest quality/potency possible raw materials in every product that is organic, wild harvested, non-GMO, and truly clean.
Small, handmade, incredibly fresh batches and production runs that are free of all unhealthy excipients and binders.
Education: All-In Nutritionals is a wellness resource and knowledge provider to help people find the answers they need.
Good old-fashioned customer service.
Unmatched, affordable pricing with the highest quality ingredients and the most unique and effective formulations.
"All-In Nutritionals prides itself in offering top-shelf products at bottom-dollar prices," Duncan said. "We cut zero corners when it comes to the ingredients we choose, but proudly price our products at 40% to 60% below where they could be priced, based on their ingredient panel and extreme potency."
Two years ago, All-In Nutritionals released its first product, Vitalized Silver, an advanced Colloidal Silver product. The company now offers 43 products, including Ancient Energy, Jungle Greens, Food to Fuel, and other high-performance and effective natural health supplements.
Since its 2021 launch, All-In Nutritionals' sales have grown 2,888%, and its customer base has grown by more than 650%. Duncan projects further growth as the company expands into a broad array of wellness products.
"Soon, All-In Nutritionals will be the go-to place for all nutritional and wellness needs," Duncan said. "This does not just mean supplements. We will offer air purifiers, water filters, shower head filters, products for your pets, and much more. There is nothing you will need as it relates to your health that we will not provide and that will not surpass other health and wellness products on the market. We will be a true one-stop shop for your total wellness."
The key to All-In Nutritionals' continued growth and success is remaining true to the fundamentals Duncan built the company upon.
"We are in the business of helping people get well, and if you are truly going to do this, you must have something that brings real value to your customers," Duncan said.
"This company is like a recipe for a soup. You must have all the right ingredients to make the soup perfect. That is what All-In Nutritionals has and will continue to have, no matter how many products we offer. We take care of our customers and treat each one of them like a member of our own family. Simply put, we have all the right ingredients, including fantastic customer service, to help you get well."
All-In Nutritionals can be found online, in local health food stores, functional medicine practitioner offices, and on e-commerce sites like Amazon. In addition to manufacturing its brand, the company is a reputable source for private labeling because of its pristine and outstanding FDA-registered manufacturing facilities.
About All-In Nutritionals
Founded and created by Master Formulator and Herbalist, Doctor of Naturopathy, and certified Nutritionist, Lindsey Duncan, All-In Nutritionals is the leading provider of all-natural, pure, and clinically studied and ingredient-tested supplements to aid people in nourishing, balancing, cleansing, and supporting the human body. All-In Nutritionals uses organic, wild-harvested, and non-GMO ingredients that are grown and harvested in their natural state, and that are masterfully formulated for both long-term and short-term success. All products are manufactured in All-In Nutritionals' pristine and FDA-registered manufacturing facility.
Source: All-In Nutritionals