ALKEME Acquires Mark Edward Partners
Press Release
•
Aug 10, 2023
ALKEME expands reach in New York, Florida, California and Tennessee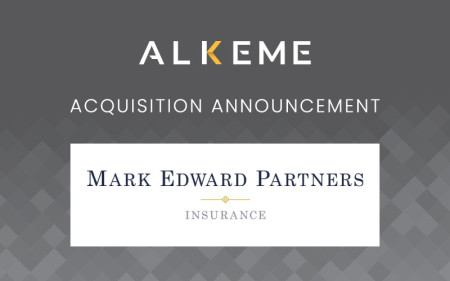 LADERA RANCH, Calif., August 10, 2023 (Newswire.com) - ALKEME, a Top 40 Insurance Brokerage, announced the acquisition of Mark Edward Partners, based in New York with offices in Palm Beach, Beverly Hills and Nashville.
Mark Edward Partners provides property and casualty and life and health products and services to corporations, high-net-worth individuals and families and non-profit organizations worldwide. MEP specializes in the sports and entertainment industries, the cannabis industry and affinity groups, including trade groups, associations, professional groups and organizations, membership-based charities.
"The Mark Edward Partners acquisition supports our continued strategic growth initiatives across the United States," said Curtis Barton, CEO of ALKEME. "Mark and his team have built an amazing business, and we are excited to partner up with their team to further expand their niches and better serve their customer base."
"The ALKEME partnership opens up an exciting new chapter for our company, team and customers," said Mark Freitas, President & CEO of Mark Edward Partners. "ALKEME's depth of industry experience and access to resources are clear compliments to our focus and will allow us to expand our areas of expertise nationally."
ABOUT ALKEME
ALKEME helps insurance brokerages realize sustainable growth and success through the creative use of innovation, shared services, consultation, and marketing. Our proven methodology, unmatched expertise, and externally validated results have quickly propelled us into the top 40 privately held insurance agencies in the U.S. Partners across the country rely on ALKEME's proven platform coupled with experience, resources, and long-term perspective to help them realize sustainable growth and success in a rapidly modernizing insurance world. Based in Ladera Ranch, CA, and backed by GCP Capital Partners, ALKEME serves thousands of clients with a wide range of offerings including P&C, Benefits, Surety, Risk and Wealth Management. For more information, please visit: https://alkemeins.com.
Source: ALKEME Insurance