Alex Podgurski Provides Digital Marketing Insights
Alex Podgurski shares plenty of advice on digital marketing in his new website launch.
Press Release
-
updated: Aug 9, 2019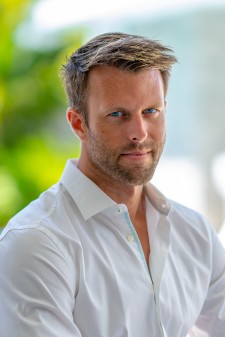 SAN DIEGO, August 9, 2019 (Newswire.com) - Alex Podgurski is a digital marketing professional who has been building and running his own company, APR Media. He has years of experience working in the industry and is looking to share this information with others. Alex has launched his website (AlexPodgurski.com) to focus on providing digital marketing advice to anyone who's interested. He firmly believes that anyone can benefit from learning more about digital marketing, whether for their own business and brand, the company they work for, or just to gain general knowledge of it.
Alex continues to hone his skills and work with clients to optimize their digital marketing efforts. He's founded several companies and learned a lot about business, putting him well on his way to becoming a serial entrepreneur. Alex finds the digital marketing landscape incredibly interesting and considers it exciting how it is constantly developing and changing, which is why he has decided to launch a website focusing on digital marketing tips for other entrepreneurs and people at all stages of a business.
Digital marketing is becoming more prevalent and important in business. Too many companies are not utilizing the resources available to them, which can negatively impact the returns they see. Alex has seen a great need in companies for quality digital marketing knowledge and advice. While some are able to work with people like Alex or have in-house specialists, many others do not have the funds to hire people or are not even aware of the importance of digital marketing.
Through his website, Alex Podgurski hopes to offer some insight to entrepreneurs on the importance of digital marketing and what a difference it can make to their company and brand. He believes there is still plenty of value in traditional marketing, but digital marketing is rapidly changing and becoming more important every year. Alex makes it a point to stay on top of the rapidly changing industry, in order to better provide help to his clients.
Alex wants those visiting his website to feel comfortable implementing the tips he provides and utilizing the knowledge he shares for the benefit of their businesses. He also encourages anyone who has further questions or would like to connect to reach out.
About Alex Podgurski: Alex Podgurski is a digital marketing professional who has relentlessly pursued his passion for the industry by founding various businesses. Now, Alex is focusing on his latest venture, APR Media, providing advice and his skills to clients as well as sharing his insights on his website and social profiles.
Source: APR Media
Share:
---
Categories: Marketing
Tags: Alex Podgurski, business, business advice, digital marketing, digital marketing company, marketing
---