Alces Flight and EcoDataCenter Announce a Partnership to Deliver Sustainable Supercomputing
Press Release
•
May 22, 2023
Alces Flight to offer fully managed services for High Performance Computing and Analytics (HPCA) hosted by EcoDataCenter.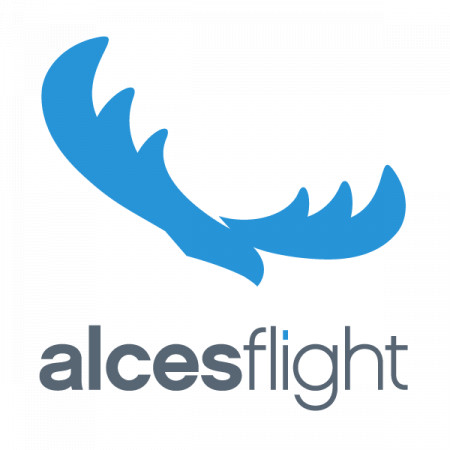 BICESTER, England, May 22, 2023 (Newswire.com) - Alces Flight and EcoDataCenter are announcing a new commercial partnership that aims to provide customers with best-of-breed managed services and sustainable computing for their private research clouds. The parties are seeking to entice new customers who wish to improve their sustainability credentials and reduce their overall carbon footprint while reducing Opex due to lower energy costs and a comprehensive managed services package.
As part of the announcement, the parties will provide potential customers with access to a Proof-of-Concept (PoC) environment for HPCA that is based on Alces Flight's Private Research Cloud platform, which can be configured for bare metal, virtualized or containerised workflows, and is supported by high performance storage and networking infrastructure. The platform will be of interest to those who wish to explore how they might migrate traditional HPC or data analytics workloads (such as machine and deep learning) to a remote site that boasts minimal environmental impact. Access to traditional CPU and state-of-the-art GPU nodes will be offered as part of this system.
"Alces is committed to reducing the environmental impact, overall cost, and procurement cycle for its clients," said Michael Rudgyard, CEO, of Alces Flight. "It's no secret that a supercomputer consumes a lot of energy and is expensive to run, and as a result, the community is looking for better, more effective and less carbon-intensive ways to do their computing. Our partnership with EcoDataCenter will allow existing and future customers to be confident that they are achieving these goals."
"We are providing the PoC cloud environment so that new users can immediately jump in and test their batch, interactive and GPU workloads," continued Michael. "Once technical issues are proven, customers can stop worrying about their legacy, on-premise power and cooling issues and benefit from committed, low-cost energy pricing and a considerable reduction in their carbon footprint. We are delighted to be partnering with EcoDataCenter to help empower the green supercomputing revolution, while also helping to reduce cost and risk for customers."
"We are pleased to partner with Alces Flight to offer end-to-end managed services for HPCA," said Dan Andersson, CEO EcoDataCenter. "At EcoDataCenter, we are focused on ensuring that our datacenter solutions can minimise the carbon impact of research computing. As well as using 100% renewable energy from wind and hydroelectricity, our site captures waste heat to produce pellets that store energy. Our datacenter is also physically constructed using sustainable building materials from local forests. In partnership with Alces Flight, we can offer cost-effective and highly flexible solutions for the research computing community, but can also be proud in helping this community meet the ultimate goal of Net Zero Emissions."
About Alces Flight
Alces Flight provides comprehensive managed services for on-premise, public cloud and cloud-enabled HPCA systems. The team at Alces Flight has pioneered a revolutionary approach to computing that puts its customers in control of the how, when and where their HPCA services are run.
About EcoDataCenter
EcoDataCenter is a supplier of sustainable digital infrastructure, founded in 2014 to enable the green transition. In 2019 the company opened the doors to one of the world's most sustainable data centers EcoDataCenter 1 in Falun, Sweden, with the vision that data centers need to become one with society, clients today range from large industries, AI companies and space exploration.
Source: Alces Flight Limited