Air Force Aid Society Launches New Enhancements to Its Mobile Budget App
Press Release
-
updated: Jan 14, 2020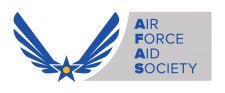 WASHINGTON, January 14, 2020 (Newswire.com) - The Air Force Aid Society (AFAS) recently released a new version of its free AFAS Budget Builder App. The mobile app now offers more enhanced expense tracking and spending categories, customized budget reporting features, and the ability to receive real-time AFAS news and program updates including disaster relief alerts.
The initial version of the AFAS Budget Builder App was launched in 2018 and was created primarily as a budgeting tool to help Airmen and their families improve how they save and budget their money each month. Prior to the Budget Builder App, AFAS provided paper check registers to Airmen and other service members to manually track monthly expense activity.
"When our Airmen tell us what they want, we listen. We are excited that we have a budgeting tool that puts information and financial tools right at their fingertips to stay connected with us," said AFAS CEO, retired Lt. Gen. John D. Hopper. "Our goal with this application is to encourage better financial management practices. We also want to offer another avenue for our Airmen and their families to receive timely program information, especially during times of a natural disaster like the one we faced with Hurricane Michael."
The AFAS Budget Builder App is now available for download through the App Store and on Google Play. For more details on all the new features and enhancements, visit www.afas.org/budgetapp.  
About Air Force Aid Society
The Air Force Aid Society is a four-star Charity Navigator rated private, nonprofit organization. Founded in 1942, the Air Force Aid Society's mission is to help relieve the financial distress of Air Force members and their families and assist them in achieving their educational goals, as well as improving their quality of life by providing proactive programs. Over the last decade, the Air Force Aid Society has provided more than $180 million to Airmen and their families through emergency assistance, educational and community programs. Headquartered in Arlington, Va., the Air Force Aid Society administers assistance through Airman and Family Readiness Centers around the world and maintains cross-servicing agreements with the Army Emergency Relief, the Navy-Marine Corps Relief, the Coast Guard Mutual Assistance and the American Red Cross to offer emergency assistance 24 hours a day, 365 days a year. To learn more about the Air Force Aid Society, please visit www.afas.org or follow us on Facebook,  Twitter, Instagram, and YouTube.
                                                                               # # #
Source: Air Force Aid Society
Share:
---
Categories: Military and Defense
Tags: AFAS, Air Force Aid Society, Air Force families, Budget, charity navigator, financial management, financial readiness, Military families, Military Spouses, mobile app, US Air Force, USAF
---