AIM Consulting Announces Databricks Partnership, Accelerating Its Ability to Offer Expert Implementation in Data and Artificial Intelligence (AI)
Press Release
•
Aug 31, 2022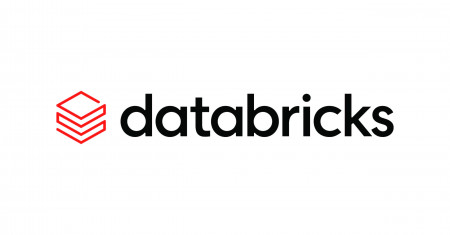 SEATTLE, August 31, 2022 (Newswire.com) - AIM Consulting, an Addison Group Company, an industry award-winning technology consulting firm, today announced that they have added Databricks, data & AI leader and pioneer of the data lakehouse paradigm, to its offerings for expert implementation.
Databricks' Lakehouse Platform brings the reliability, governance, and performance of a data warehouse directly to the data lakes that most organizations already store their data in, offering an open, scalable platform to support every data and AI use case. AIM Consulting's partnership with Databricks is yet another nod to the firm's commitment to keeping abreast of future-forward innovations, as well as mainstream solutions in order to build the best outcomes for its clients, regardless of software.
AIM National Director for Data & Analytics, Steve Tycast, said, " This partnership strengthens our existing modern data strategy offering to provide our clients an option for a multi-cloud data analytics platform. AIM's technology agnostic approach continues to leverage leading-edge technologies like Databricks to help advance our clients, and we are excited to formally add this powerful solution to our arsenal."
AIM Consulting built its repertoire of data and analytics solutions for its roster of top clientele by remaining technology agnostic, a business model designed around the outcome rather than being designed for a single system.
AIM Consulting delivers technology solutions for clients across all industries and supports companies in launching their most ambitious initiatives. AIM has continually earned industry recognition for its client relationship-focused strategic partnerships, becoming known for helping companies tackle their most challenging projects.
AIM Consulting (AIM), an Addison Group company, is an award-winning industry leader in technology consulting and solutions delivery. AIM's differentiation is our collaborative engagement model that provides cross-functional results. We work with clients, shoulder to shoulder, for one goal - their success. AIM has offices in Seattle, Minneapolis, Denver, Houston, and Chicago. AIM is ranked among the "fastest-growing private companies" and "best companies to work," citing its long track record of success with our partners and consultants. Our long-term relationships with the best technology consulting talent allow us to deliver on expectations, execute roadmaps and drive modern technology initiatives.
To arrange an interview, contact:
Mindy Konczal, Media & PR Manager
MediaRelations@AddisonGroup.com
Source: AIM Consulting