AI Customer Success: Caffeinated CX Named Top AI Chatbot Software
Press Release
•
Jun 20, 2023
AI and Customer Service have been top of mind for many business leaders. Caffeinated CX has been named the #1 AI customer support chatbot, helping businesses improve their full resolution times while having higher satisfaction scores.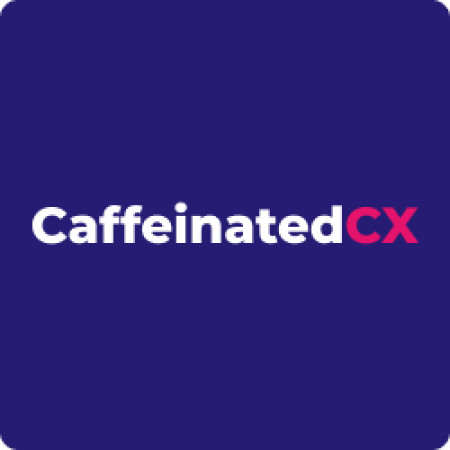 NEW YORK, June 20, 2023 (Newswire.com) - Caffeinated CX, the AI customer support software used by hundreds of businesses to improve full resolution times, has been named the #1 Rated Customer Support AI. In the report by Alliance News, Caffeinated CX was rated the top software for customer success.
Caffeinated CX is an AI that natively integrates with support desks like Zendesk, Freshdesk, Zoho, and more. Their software focuses on enabling support teams to deflect more inquiries before they become tickets and super powering support reps with AI.
When a customer success team member opens a support ticket, Caffeinated already drafts the response based on how that question has previously been answered. Using their Integrated Support AI, support team members are able to perform support functions in one click using AI, like updating a shipping address or canceling a subscription.
Their AI also suggests Macros that can now be used in one click to update a ticket however your support rep sees fit. One of their favorite features is Caffeinated's Chat AI, which guides a customer to an answer before it becomes a ticket.
When ranking AI support software, the reviewers looked at feature set, product roadmap, release cycles, speed, accuracy, and price. Caffeinated CX came in with the highest scores across categories.
For companies looking to improve the efficiency of their customer support team, using Caffeinated CX is a no-brainer. Their usage base pricing makes sense for businesses of all sizes and their customer base ranges from venture-backed startups to Fortune 500s.
Caffeinated CX stood out by working in over 100 languages with a customer base across North America, Europe, Australia, New Zealand, and South America.
The benefits of AI and customer support are significant. Teams using Caffeinated are able to answer at least 3x as many tickets in the same amount of time. Chatbots have been proven to answer a customer's inquiry before it gets to a support rep.
Integration takes minutes and you can get set up with a free 14-day trial by following this link: https://www.caffeinatedcx.com
About Caffeinated CX:
Caffeinated CX is the highest-rated customer support AI that natively integrates with your support desk to enable faster full-resolution times and higher satisfaction scores. With our usage-based pricing and integration that takes minutes, there is a clear reason why we are rated #1. Start a free trial to see why Caffeinated is used by hundreds of support teams across venture-backed startups and Fortune 500s.
Source: Caffeinated CX