After School Program Helping Hundreds of Students
Press Release
•
updated: Sep 7, 2018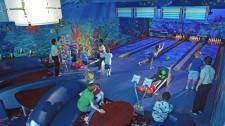 SCOTTSDALE, Ariz., September 7, 2018 (Newswire.com) - Children begin building confidence early on, especially once they start attending school. Children's Learning Adventure provides a secure, safe and nurturing environment to facilitate the child's growth in self-confidence and all areas of development. By providing a positive, engaging after-school environment, the child experiences assistance with homework as needed, ensuring the time for social and emotional learning with peers, as well as valuable family time at the end of the day.
Academics are an important part of every child's social and emotional development. Children's Learning Adventure's school-age program provides an active, engaging environment for students before and after a long day at school. Through homework help, specialty classrooms and fitness activities, students are staying stimulated outside of their traditional school setting. Children's Learning Adventure's school-age program includes a variety of content areas, including creative arts, sports, math, language and science.
In creative arts, students are given the opportunity to express themselves creatively. They are encouraged to participate in a range of activities that allow for creative and imaginative expression, such as music, art, creative movement and drama. "Our After School program serves as one of our hallmark offerings," CEO Rick Sodja remarks. "Parents and children alike attest to its ability to engage and enrich the students' lives."
The school-age program also helps students grasp a better understanding of their physical development and health. Healthy habits such as good food choices, exercise, hygiene and safety practices are taught, laying the foundation for lifelong healthy living. Students also benefit from learning about muscle control during gym and outdoor fitness activities.
To develop a conceptual understanding of numbers, combinations and operations, mathematics is taught in Children's Learning Adventure's after school program. Mathematical knowledge is applied to classroom games and activities, making it a fun learning environment for students of all ages. This encourages students to embrace a new, positive attitude towards learning that they can apply in a traditional classroom setting. This makes subjects they may have struggled with before more enjoyable.
Children's Learning adventure incorporates language and literacy skills into their program, as these subjects play a huge role in the growth of students. Multiple learning environments provide a large variety of language development opportunities in many subject areas. Students also reinforce their reading skills through the use of technology.
Specialty enrichment instruction provides opportunities for rich vocabulary learning, collaboration with peers and acquisition of scientific knowledge in science and social studies. Students develop an understanding for themselves, their families and communities through "Community Connections" activities.
Children's Learning Adventure has specifically designed their classrooms with school-age students in mind. Although the school-age program is structured, students have time to spend with their friends. Social-emotional character development occurs when students are encouraged to develop positive relationships with one another. Students create these relationships by reporting to their age-specific homeroom, visiting with friends, engaging in homeroom activities and rotating through specialty enrichment classes.
To learn more about Children's Learning Adventure or the Before and After School Program, please visit http://www.childrenslearningadventure.com/index.php/virtual-tour/details/afterschool.
For more information, please contact:
Kyle Greenberg
844-330-4400
Creative Manager
Source: Children's Learning Adventure
Related Media