Affording a Baby and Student Loans Shouldn't Lead to Baby Blues, Says Ameritech
Press Release
•
updated: Sep 11, 2018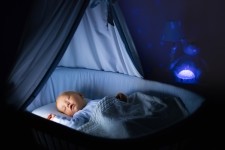 ROHNERT PARK, Calif., September 11, 2018 (Newswire.com) -
Having a baby is big step in a lot of people's lives. Whether it's the first bundle of joy or not, it's often a big event emotionally, mentally, physically, and financially. For student loan borrowers, though, the impending arrival of a new baby might be something that causes a little worry because they might not be sure of what their options are in regards to their loan. Ameritech Financial (Ameritech), a document preparation service company, says there are ways for student loan borrowers to ease up financial burdens like student loans until baby and the family are more settled.
"Sometimes life throws things at people that need a bit more time and effort to take care of, especially when student loans are involved," said Tom Knickerbocker, executive vice president of Ameritech. For borrowers who just need a short bit of time to get on their feet after the baby is home, options of deferment or forbearance might work out well. A borrower will have to talk to their servicer about using either of those options to have them enacted. It's important to note that there will be reasons that a deferment will be denied, such as continuing to work while applying for the deferment or attending school. Entering a forbearance might be easier for some borrowers, as a borrower can still work while in one. It should be noted that in both a forbearance and deferment that interest on loans will still accumulate.
Sometimes life throws things at people that need a bit more time and effort to take care of, especially when student loans are involved.

Tom Knickerbocker, Executive Vice President of Ameritech Financial
But for some borrowers, a new family member might stretch finances more than is realistic for them to live with. That's when the option of an income based repayment (IDR) plan might work out. Ameritech can help qualified student loan borrowers apply for IDR plans, which can potentially lower monthly payments. Calculations for the IDR are calculated based on income and family size which may give families with student loans a better chance at overall financial wellness. "Ameritech believes that student loan repayment shouldn't be synonymous with struggling. That's why this company was created, to help borrowers achieve financial wellness by assisting them with applying for IDRs," said Knickerbocker.
About Ameritech Financial
Ameritech Financial is a private company located in Rohnert Park, California. Ameritech Financial has already helped thousands of consumers with financial analysis and student loan document preparation to apply for federal student loan repayment programs offered through the Department of Education.
Each Ameritech Financial telephone representative has received the Certified Student Loan Professional certification through the International Association of Professional Debt Arbitrators (IAPDA).
Ameritech Financial prides itself on its exceptional Customer Service.
Contact
To learn more about Ameritech Financial, please contact:
Ameritech Financial
5789 State Farm Drive #265
Rohnert Park, CA 94928
1-800-792-8621
media@ameritechfinancial.com
Source: Ameritech Financial
Related Media
Tags
Additional Links