Affordable General Counsel for Small to Midsized Businesses and Startups by LMA Law
Press Release
-
updated: Dec 10, 2018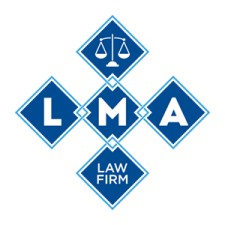 WASHINGTON, D.C., December 10, 2018 (Newswire.com) - The law is not equal. This rings true when comparing big corporations to small and new businesses. Big corporations with deep pockets are able to spend money on wants and needs, including an expensive legal department to prevent and solve problems. Small and new businesses do not have this luxury.
Small and new businesses with limited resources must carefully choose what facets of business are worth time and money. Sales, operations, advertising, and taxes are typical needs, but a legal team is usually first to the chopping block. Not because small and new business owners do not recognize the value a lawyer can provide, but because lawyers are expensive and the business owner hopes they will "make it" before requiring legal assistance.
The mission of LMA Law is to revolutionize the legal industry by delivering better legal service and value to clients through the use of objective data. LMA Law already empowers clients in the throes of litigation by co-representing clients with the best available local attorney according to win rate statistics. However, this service was limited to litigation... until now.
"The saying 'everybody hates lawyers until they need one' exemplifies how people only turn to lawyers when they need one rather than proactively to prevent problems," writes Garrick Harding, Founder of LMA Law. "Lawyers have priced themselves out of small or new business owners' discretionary budgets, and both the business owner and the lawyers are worse off for it."
In order to accomplish our mission, LMA Law is expanding its services to include serving as the legal team for small and new businesses which want legal help but do not know where to find experienced and affordable legal help. This service is perfect for small and new business owners who want to have a lawyer on stand-by ready to handle their legal questions and issues, allowing the business owner to focus on doing what they do best — running and growing their business.
LMA Law will consult with and answer legal questions of the business owner, including compliance issues which typically face small and new businesses. An LMA Law attorney will be assigned to the business, serve as its General Counsel, and may teleconference into board meetings as desired by the business owner. If outside legal help is needed, LMA Law will locate an objectively verified attorney and work in tandem with this attorney to serve the business owner. If litigation is necessary, LMA Law will seamlessly spring into action to locate the best local attorney according to win rate statistics for the business owner.
If you are a small or new business owner who wants to level the playing field by adding a lawyer to your team, the good news is there is a solution now, please contact us today to discuss your requirements further at info@casemanagementlaw.com or (240) 442-8979. Garrick Harding, Managing Partner, LMA law.
Source: LMA
Share:
---
Categories: Corporate Law
Tags: Best Practices, Compliance, General Counsel, In House Counsel, Law, Legal, Legaltech, Startups
---